2019 Lake Macquarie Paddle & Promenade Rogaine
Sunday 3rd November at 9am
Lake Macquarie
The secret is revealed - Lake Macquarie Paddle & Promenade Rogaine.
Read more and enter here...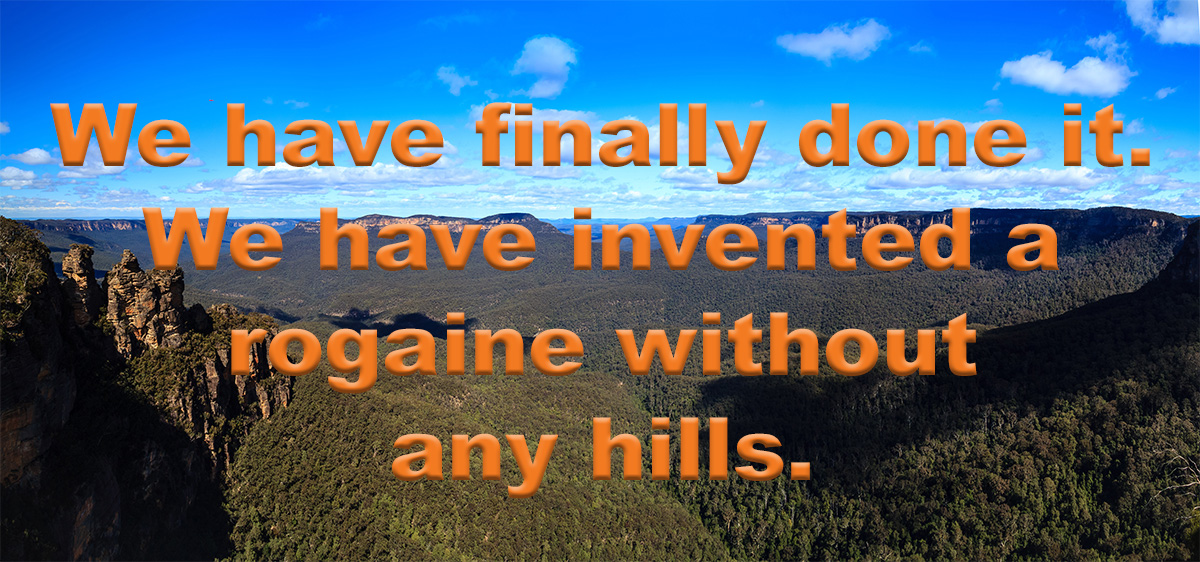 The "surprise" November Rogaine will be a 3 hour Paddlegaine on the quiet waters of beautiful Lake Macquarie. Dust off your canoes and kayaks and mark the date on your calendar. Is this a first for NSW Rogaining? You've asked for it and we've delivered - a paddlegaine was among the popular requested activities on a recent Rogaining survey - so here it is. This should be a fun, novelty event, as social or as competitive as you wish to make it.
You will have 3 hours to paddle your way around quiet bays, backwaters and creeks picking up checkpoints along the way, but wait there's more. Two "Transition Checkpoints" allow you to dock your vessel and head off on foot into the local urban and bushland areas to collect land based controls. As usual it's all up to you as to where you go and by which route you get there.
The location is approx 80 mins from Wahroonga, 25 mins from Broadmeadow and 35 mins from Maitland.
---
2019 NSW Champs 24 & 8 hr
Sat-Sun 21-22 September 2019
Yengo National Park
24 and 8 hour results are here..
Heaps of photos here..
Any problems with the results please let the Webmaster know at webmaster@nswrogainin.org
Post-event Step-Up Rogaine Social - Shakespeare Hotel, Devonshire St, Surry Hills.
Bring your map and join us upstairs in the Shakespeare Hotel at 7:00pm this Wednesday 25th September to share stories about your route choices, planning and tactics, and navigational wins (or perhaps blunders).
We have an area booked from 6:30pm. To get an idea of numbers, please email Gill vicepresident@nswrogaining.org if you will attend, or respond 'going' to the Facebook Event.
Entries and final instructions are here..
This year's Spring Rogaine/NSW Champs will be held in the Big Yengo precinct of Yengo NP, less than 3-hour drive north of Sydney's Harbour Bridge. It is an area rich in Aboriginal and European history that has not been used for a rogaine although NavShield was based there in 2015 and, judging by the remains of flags that the course setters found on the course, another bush navigation event took place there some years earlier.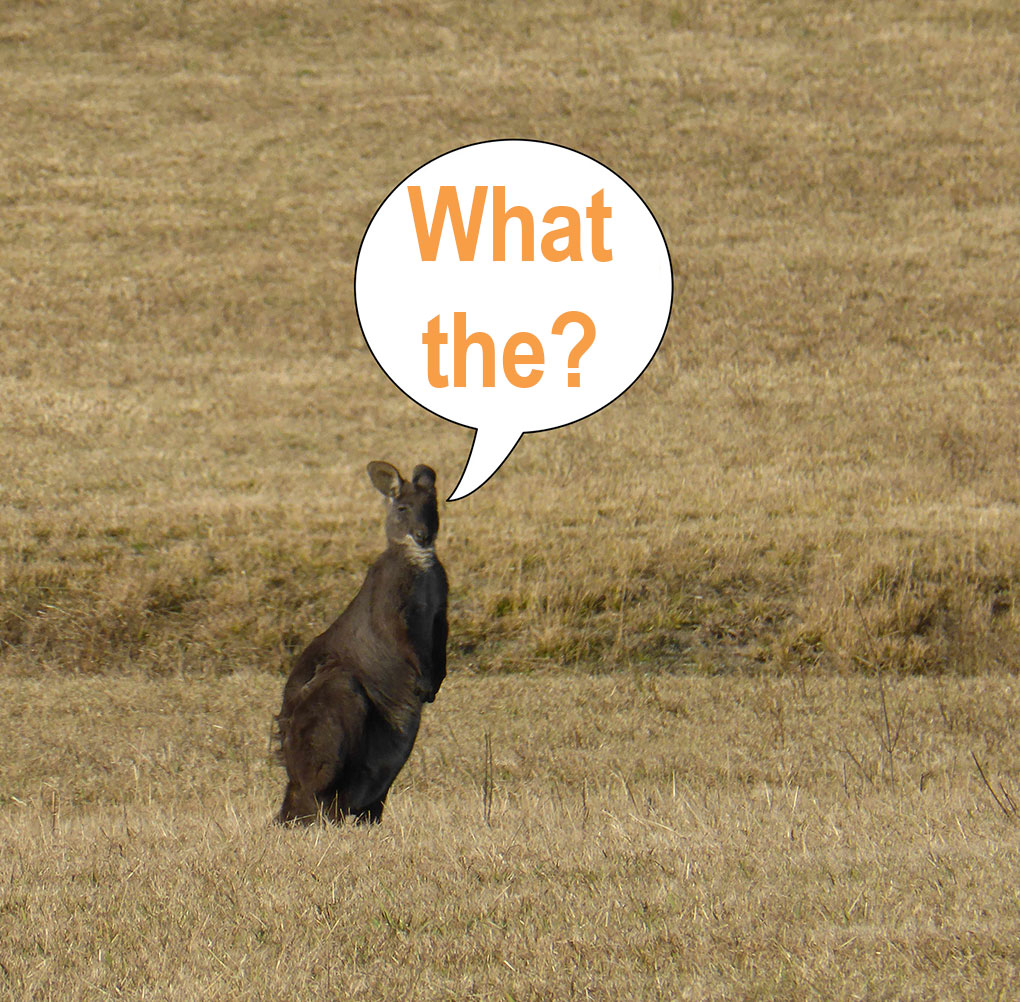 The HH is near the center of a course that promises grassy valleys and beautiful creeks and gullies whilst most spurs although steep in places are not too high with under storey vegetation ranging from non-existent to scrubby. Thankfully the course setters, especially the 6-year-old setter, are endeavouring to make you avoid the worst scrub.
---
2019 Series Point Score
See the series points score for 2019, after five events, here...
There have been few changes following the Nyctophobia Buster:
Men's

– No real change with the competition still between Andrew Brown and Tristan White with Andrew leading. Both have been volunteering their time but in the only event where they faced off was in the Minigaine and Andrew won.

Women's

– Gill Fowler has a mortgage on the Womens' classification, despite not competing in the Nyctophobia Buster. Grace Mackie has now completed three events and has edged Nicole Mealing out of third spot

Men's Vets

– This is being dominated by Andrew Smith "Smiffy". There are now several fine athletes who have only done two events and Richard Mountstephens will almost certainly pass Smiffy if he competes in a third event

Women's Vets

– It is hard to see anyone beating Toni Bachvarova. Mary Fien has now moved into 3rd place.

Men's Super Vets

– Jonathan Worswick is first with some daylight to Mike Hotchkis in second, neither competed in the Nyctophobia Buster, perhaps saving their energy for competing in the World Championships together.

Women's Super Vets

– There is tight competition here between Amanada Mackie and Robin Cameron. Sandra Thomas is not far away in 3rd placing. This will be a close competition and is the one to watch.

Men's Ultra Vets

– Andy Macqueen is looking very strong at the top of this leader board having won this category in every event he has entered so far this year. None of the top placed competitors entered the Nyctophobia Buster.

Women's Ultra Vets

– Parissa Poulis is out the front and at this stage looks likely to take out this competition.

Men's Under 23

- Ivan Koudashev is completely dominating this category and is unlikely to be beaten.

Women's Under 23

– Jemma Duerden has this competition well under control.
If you see any problems with the results or have queries then please contact webmaster@nswrogaining.org
---

Orienteering NSW

Click here to be taken to the Orienteering NSW Homepage. Orienteering is a great way to hone your rogaining skills.
---
Emergency+
Rogainers with smart phones are encouraged to install the following app on their smart phones and carry them during events.
This Emergency+ app has been developed for Australia's Triple Zero Awareness Working Group. When activated, the app displays current GPS coordinates. This knowledge could be very useful in a variety of rescue and support situations. No mobile coverage is required to display GPS coordinates.
The app is available in the app stores for Android, Apple and Windows devices.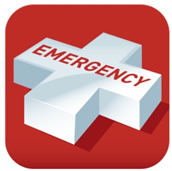 Triple Zero (000) is Australia's primary emergency service number and should be used if urgent emergency assistance is required from either police, fire, or ambulance services.
Australia also has two secondary emergency service numbers that only work with particular technologies:
112 is the GSM international standard emergency number which can only be dialled on a digital mobile phone (Some international model phones cannot dial "000").
106 is the text-based emergency number for people who are deaf, or who have a hearing or speech impairment. This service operates using a textphone (TTY) or a computer with modem access.
---