(from Tristan White, 18 Aug 2019)
Last month we had six NSW teams proudly represent us at the World Rogaining Championships in La Molina, Spain on the 27–28th July. We congratulate all teams for making this great journey across the world and completing the event, with NSW (and honorary NSW teams) teams listed below (full results can be found here):
Julie Quinn & David Baldwin (Quinn Baldwin ACTRA) 349pts*, 1st XV, 2nd XO, 17th OA
Mike Hotchkis & Jonathan Worswick (Ossifrages) 286pts, 1st MSV, 12th MV, 25th MO, 53rd OA
Ronnie Taib & David Williams (Turtles) 275pts, 42nd MO, 65th OA
Antoniya Bachvarova & Andrew "Smiffy" Smith (Lost Control) 243pts, 13th XV, 29th XO, 101st OA
Nicole Mealing & Andrew "Brooner" Brown (A Brootal Mountain Adventure) 236pts, 34th XO, 115th OA
Graham Field & Neil Hawthorne (Terrainium) 178pts, 20th MSV, 63rd MV, 127th MO, 226th OA
Richard Sage, Nihal Danis & Dom Pitot (RichardNihalDom) 147 pts, 19th XSV, 96th XO 279th OA
Colleen & Colin Mock (Run Amock, ACTRA) 133pts, 7th XUV, 26th XSV, 66th XV, 113th XO, 309th OA
*Note that scoring in this event essentially scaled down all CPs by a factor of 10. i.e., 20-29 were worth 2 points, 91-99 were 9 points.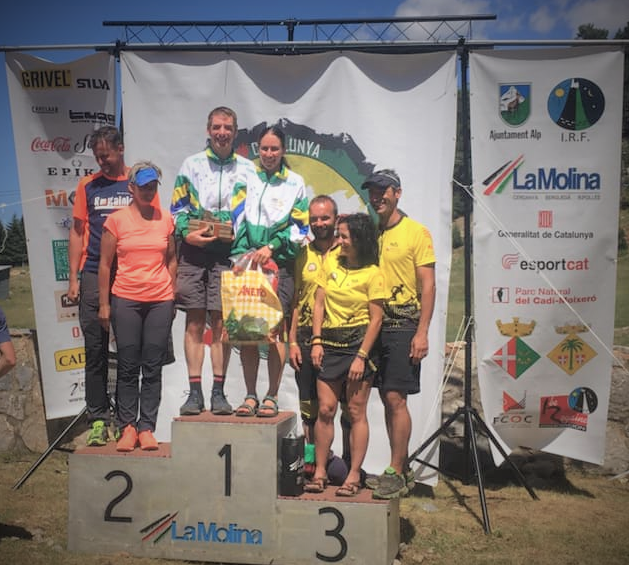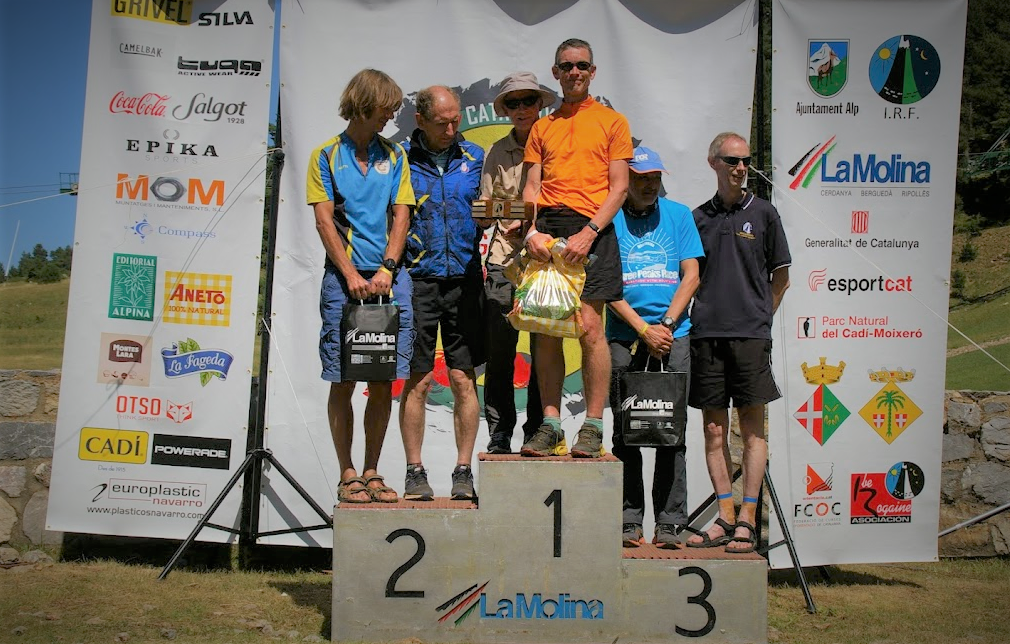 For all the things we love about rogaining, it is arguably the worst sport in the world to watch live, even worse than the Tour de France. But this event had the GPS of each team live-streamed so one could check on team routes and cumulative scores during the event, and even write messages for them to see at the event's conclusion! You can view the map and each team's route here.
Of course, a series of scores and rankings don't do justice to the actual experiences had on that unforgettable weekend, so to help get a feel for what the WRC was, I have asked our entrants to share their experiences, with their words weaved into the portrait below.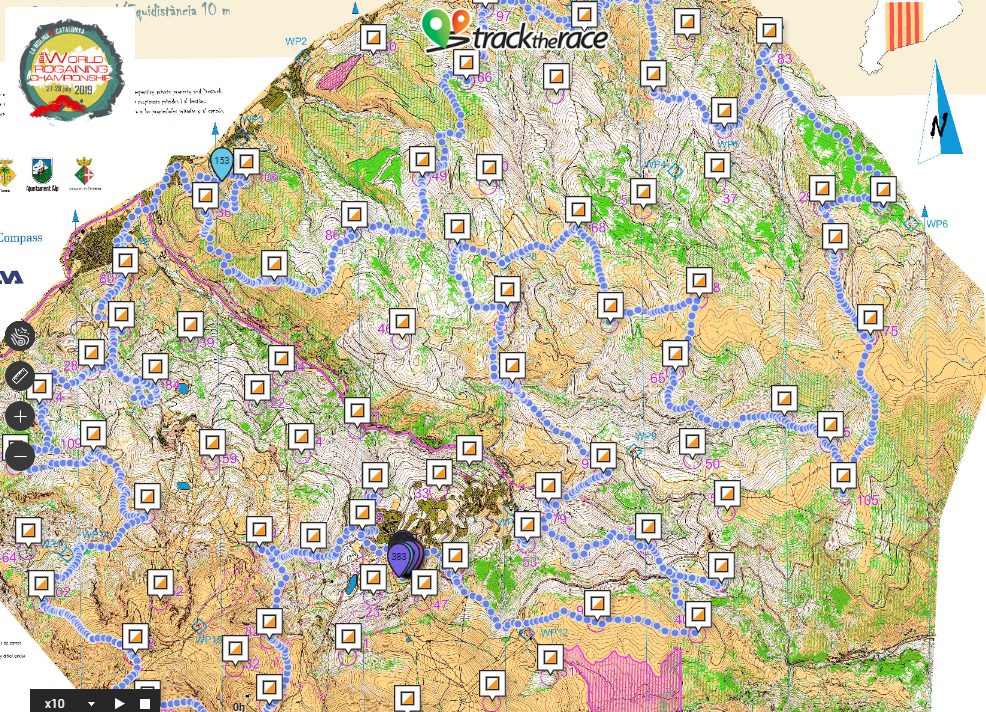 The Venue
Toni remembers there were a "variety of options for accommodation around La Molina. Some people camped on the grasslands around the event centre. There were a few hotels in La Molina itself, and more villas around the mountains and in the valley towards Puigcerda. A group of us – 15 rogainers from Sydney and Canberra – booked two apartments in a hotel just 700m from the event centre. It was a great opportunity to spend some downtime with fellow rogainers. Also in the same hotel there were a few other familiar faces – it seemed a popular choice amongst Aussie and Kiwi rogainers."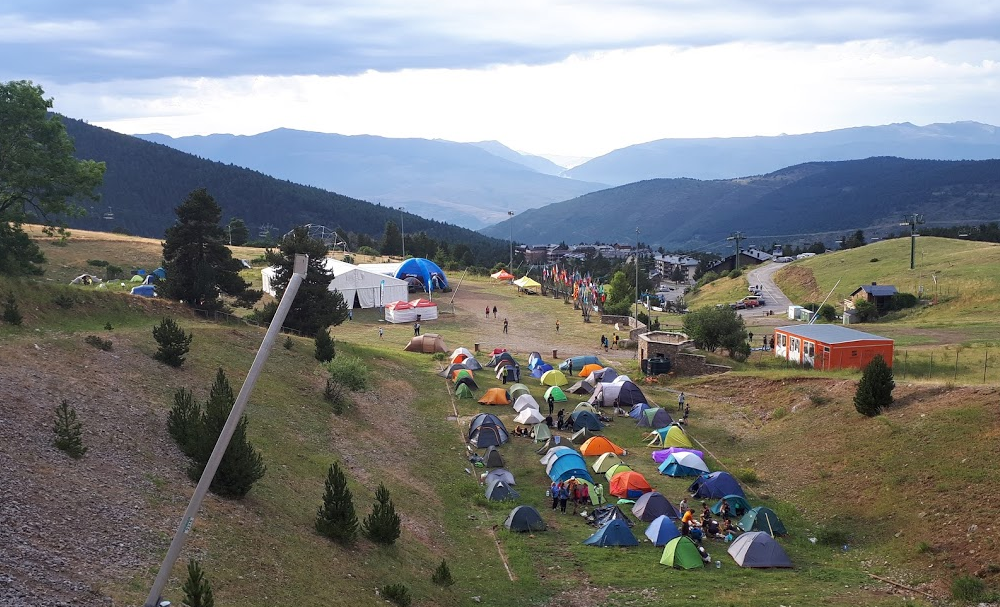 The event was set in a ski resort village, and the topography of the map certainly reflected that! Nicole described it as having alpine sections, "which meant big climbs but also open tops (little to no scrub!), forest sections, farm areas and small towns. The challenge was avoiding contours, and linking from the top to the bottom of the map since there was a major road and train line that could only be crossed in a few places."


The Course Area
Nicole planning

Ronnie & David planning
The course elevation had a range of 1,300m to 2,536m (makes last year's Abercrombie rogaine seem flat!) so completely avoiding contours was of course not an option, and all teams should be congratulated if they did fewer vertical kms than horizontal ones. In addition to the physical challenge, the altitude added the challenge of thinner air, something Australians are not used to. Jonathan, Nicole and Ronnie all estimated that their respective teams did almost 4km of climbing in about 70-80km.
Steep country means the features are well defined. Ronnie noted that the navigation was "generally easier than say, an ACT course set by the masters Jean and Ron" and there were "pretty extensive track networks making it a running heaven. This was certainly a challenge for us walkers, as we found very few opportunities to save time through cross-country travel, as tracks were usually much faster."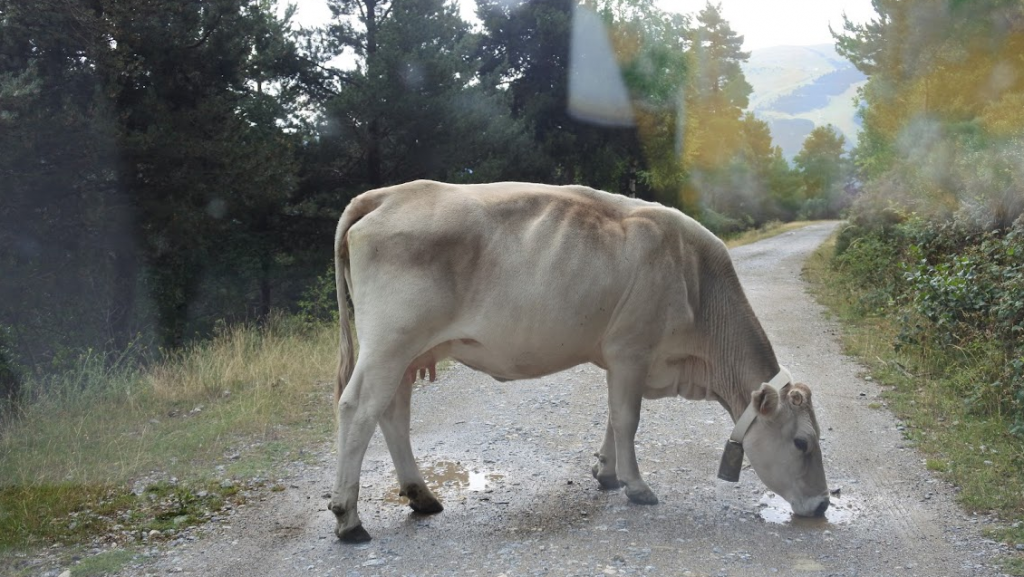 As with many other European states, Spanish rogaining and orienteering operate under the same banner and, as such, Ronnie noted that "the map and features were orienteering-styled, for example 'the edge of the scrub' was an acceptable feature. It was an adjustment to have flags hanging 1m or less from the ground, often hidden in trees, and with such unique features as 'the ruin' removing the usual risk of picking the wrong gully or spur in subtle terrain."
Julie added that she and David did "grumble a bit about a few controls where they had clearly mapped these features in order to place the control but had not mapped the other boulders/ditches/cliffs etc. nearby."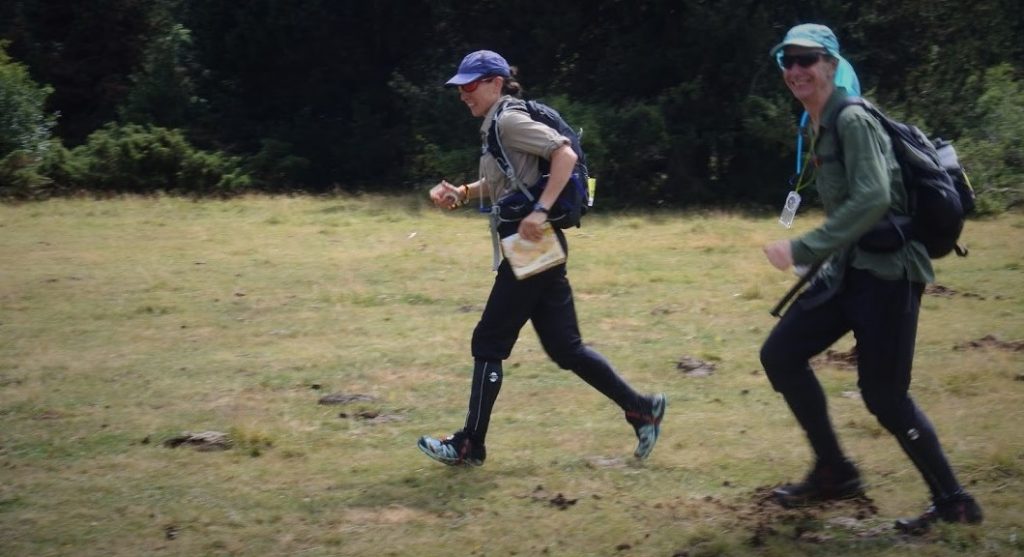 Nicole noted that it really was a course that rewarded experienced orienteers. Fortunately for her, her teammate Brooner was one of them!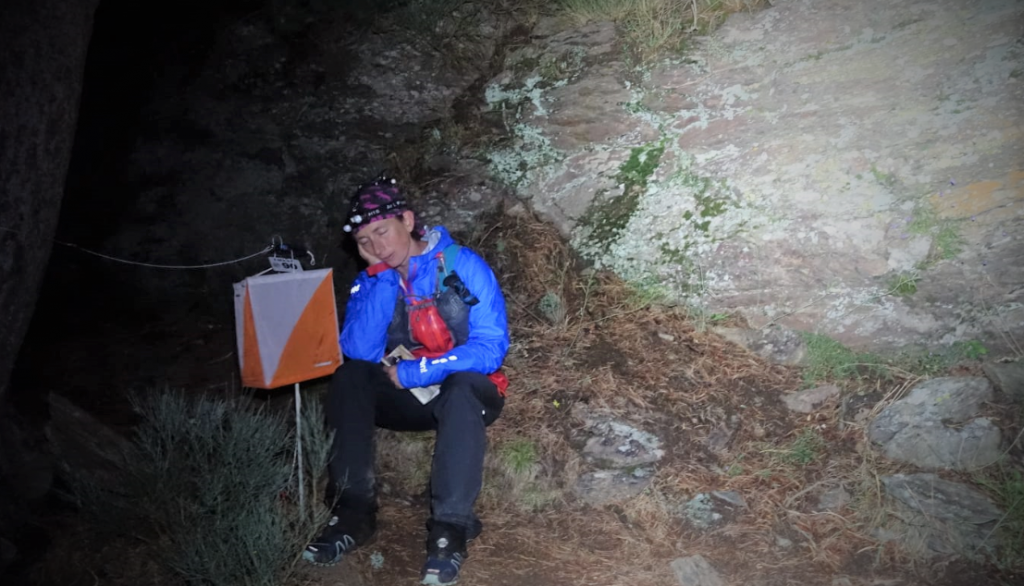 The Map
Julie remembered that "the map used orienteering colours and the runnability was determined by Lidar. In practice we couldn't really distinguish in many places what was supposed to be fast and slow going with many white and yellow areas having low juniper and broom impeding progress. Did we mention the hills? If you looked very closely at the map there were, in many places, small contouring tracks that allowed us to minimise the ups and downs."

Ronnie also noted that this created additional challenges to distinguish features. "The map was so colourful and drowned the contour lines, making it difficult to make out ridges," he explains. "Some crucial map details required the use of the magnifier on my compass, first time I ever had to use it."
Similarly Toni and Smiffy told me how they struggled to differentiate the contour lines with the tracks as they had a very similar consistency, and in a couple of cases only found out that they had gone cross-country to a CP where there was in fact a track just below.
The Weather
The weather was crap to start with. Richard remembers: "heavy rain and thunderstorms passing through. It cleared after a couple of hours but we had wet feet, and then strong cold winds on the tops during the night. We had only the minimum clothing for those conditions though the valleys were noticeably milder."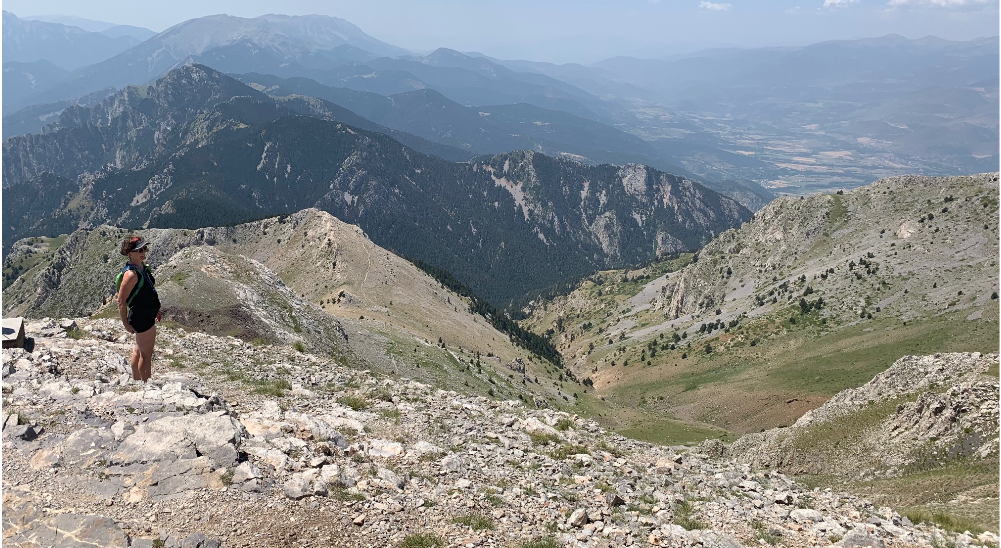 Nicole said that it was the "most miserable to start to a rogaining event – there was thunder, lightning and proper downpours during map planning. Thankfully it was only light rain as we went through gear check and into the start pen, where one had to be 20 minutes before the official start. Lightning preceded the starting gun! There were periods of rain and one of hail during the event, and there were strong, chilly winds overnight that got stronger in the morning. So it was tough to stay warm overnight and keep up the team morale. When the sun came up we were still pretty chilly even after climbing a huge hill!"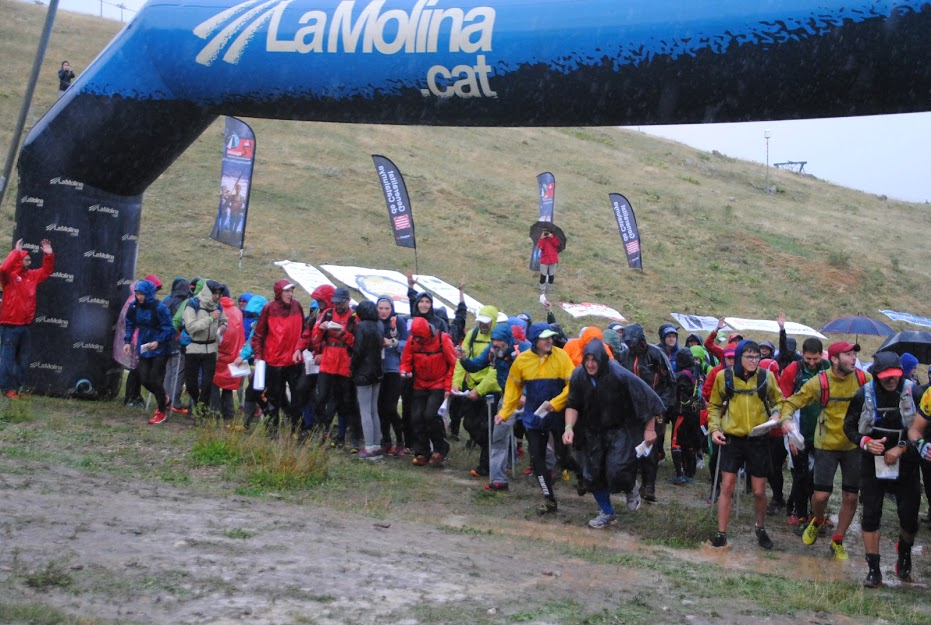 Jonathan remembers being"quite shocked when Mike had to put on a beanie and gloves at 5am in the morning, because he doesn't feel the cold." (I can testify.)
Julie and David recall going to the highest part of the course in the final hours of the event. "It was very windy and cold. We ended up tucking our maps down our jackets so they weren't blown to southern Spain!" Jonathan and Mike also faced additional challenges from the rain: "There were sections made hazardous due to slippery wet rock and mud. I came a cropper", said Jonathan, "going down a valley when the side of the stream gave way under me."
Nicole remembers "stepping into a shelter to put on more clothes at about 1am as we were freezing and having a volunteer ask if we wanted a hot soup. Unexpected but SO GOOD!" Though it wasn't just the event volunteers that were helping out competitors; Julie remembers a similar highlight when they were "offered pizza from a local in a field near a town about 10 pm. He was very enthusiastic encouraging all the teams coming through."
Scoring
In this event, the SportIdent system was used, where competitors' SI sticks were clamped around their wrists (also proving the sport's close ties with orienteering) using "unremovable" wristbands. Jonathan said that they were a challenge as "the SI card could be hard to locate under cold weather clothing and got twisted around its wrist band."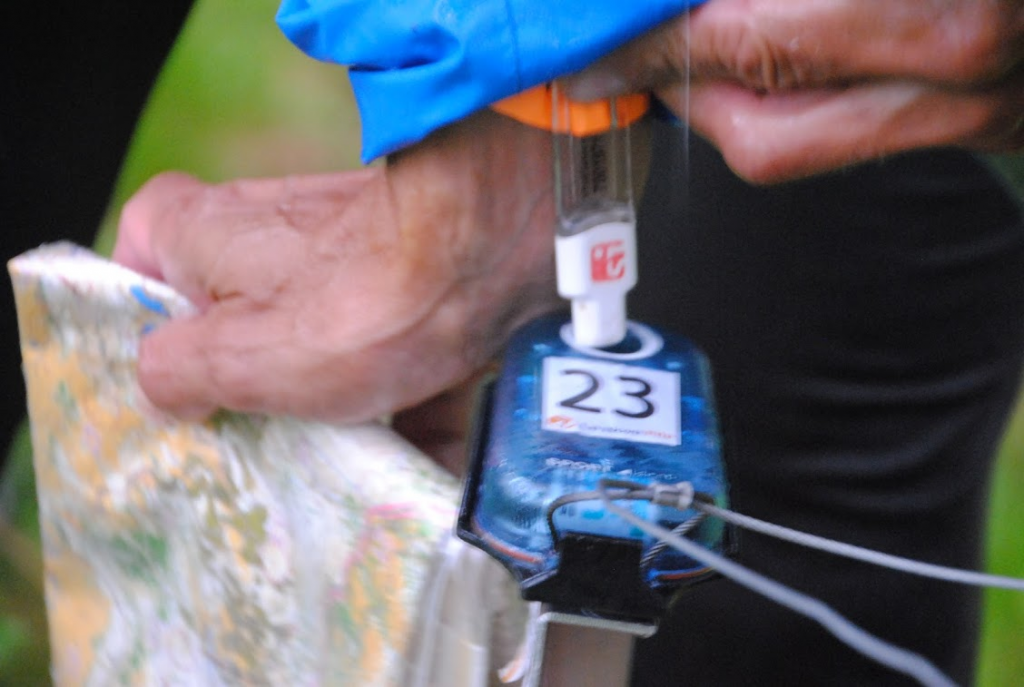 As Nicole found out, this descriptor was as accurate as depicting the Titanic as "unsinkable." Brooner recalls the increased excitement and tension:
"When we got to control 29, about 4 hours and 20 minutes into the rogaine, Nicole looked down at her wrist in horror at the realisation that her SI Air wasn't there anymore. We had to decide what to do as we were now disqualified. Should we hunt for a needle in a haystack (the last leg had all been off track)? Or continue on and pretend it hadn't happened? Nicole couldn't narrow down any sections where she knew it was definitely still on her wrist, other than punching the last control (#63). We agreed we'd loop back and re-do the leg from 63 to 29 in the hope that we'd find it. We also agreed to only spend an hour looking."
Nicole continues:"Sadly, we didn't find it so carried on regardless having lost 50 minutes, which definitely affected our headspace thereafter. Before the next control Brooner had a great idea – why don't we take a photo of Nicole at every control to prove she'd gone there. He was carrying a camera as our phone was inside a tamper-proof bag. It was cool looking through them all after we finished."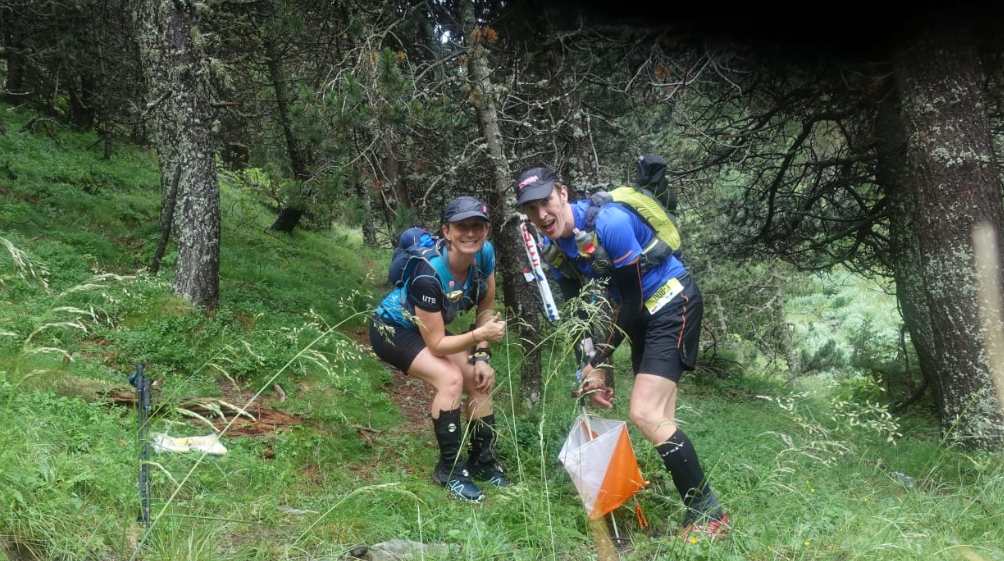 The Organisation
Each region has its own customs and styles, and this certainly was shown in this event. Ronnie described it as "just by scale [no pun intended!] nothing comparable to our local events as it obviously was a large event with sponsors, huge tents and stuff all around… There were a few hiccups but overall I think the organisers did a great job."
Toni remembered the long list of mandatory gear to be carried:
Whistle,
Hat or cap which covers the head,
Thermal top with long sleeves,
Jacket for mountain weather conditions,
GPS tracking device provided by organisation (one per team),
Emergency blanket (one per team).
Richard noted that "the lunch after the event was a disappointment. Beer and wine were appreciated but the food disappointed," to which Jonathan added, "I made sure I rehydrated well!" Perhaps we have it too good here in NSW/ACT?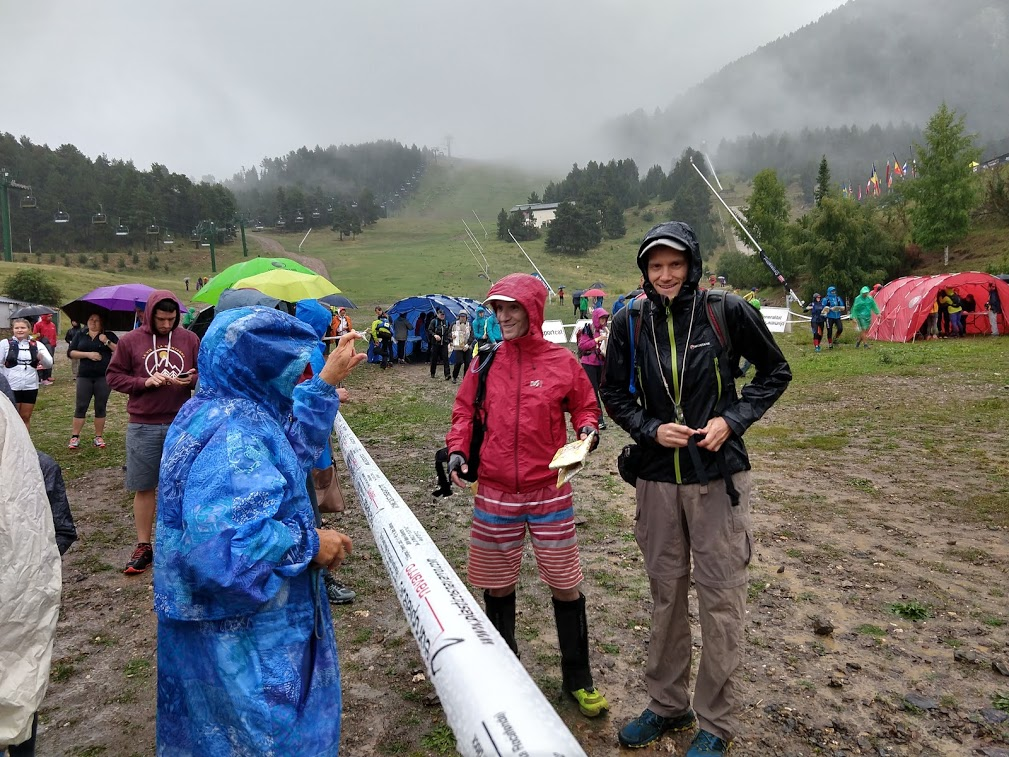 Memories
Nicole says that it was their, "first world champs (in fact the first rogaine outside of NSW or ACT) and it was Brooner's first 24-hour event, so we were there for the adventure and not to compete. Our challenge was to still be talking to one another after 24 hours." (Which they succeeded in – well done!)
Ronnie remembered that despite spraining his back just before the start, "we eventually achieved most of what we had planned. A little triumph was keeping up with Julie Quinn and David Baldwin (and others) for as much as ~5min at their frenetic pace, about 23 hours into the event, but then they disappeared ahead!"
Julie and David were "pleased that we were able to keep moving strongly through the whole event. We had a low point just on dark when we made a major error and dropped into the wrong gully. It took about 30 minutes to work that one out." However, despite "some little administrative things that could have been done better", they thought that "in terms of rogaining it was a good area and a well set course providing lots of route planning challenges." This is obvious from the vast disparity in the route options as anyone tragic enough to scroll through them will have noticed.
Toni said that she and Smiffy were proud to have completed the 24 hours despite nursing an injury sustained a week and a half before the event during a hike in the Pyrenees. Said Toni, "I couldn't give it a proper rest or recovery treatment since we were in the middle of our walk. For several days we weren't sure if I'd be able to do the event since we didn't know exactly what the injury was. At the end, we decided to make a conservative plan, pick a route that didn't involve too many steep descents and minimise ups and downs [ha ha]."
Richard notes that "For us, getting everything we went for felt like an achievement. We managed a route that had a good mix of open tops, valleys and spur-gully and not much dense or prickly bushland. I won't forget the very large Spanish cows sitting, watching and giving us tacit approval to cross their land in the middle of the night as we went past and then back from a control. That, and looking down on the bright lights of French towns during the night. It was a great event and confirms my faith in the sport that non-competitive teams like ours can not only enter, but feel included and enjoy it. I would recommend a WRC to all Rogainers. I've been to great places I would never have otherwise seen."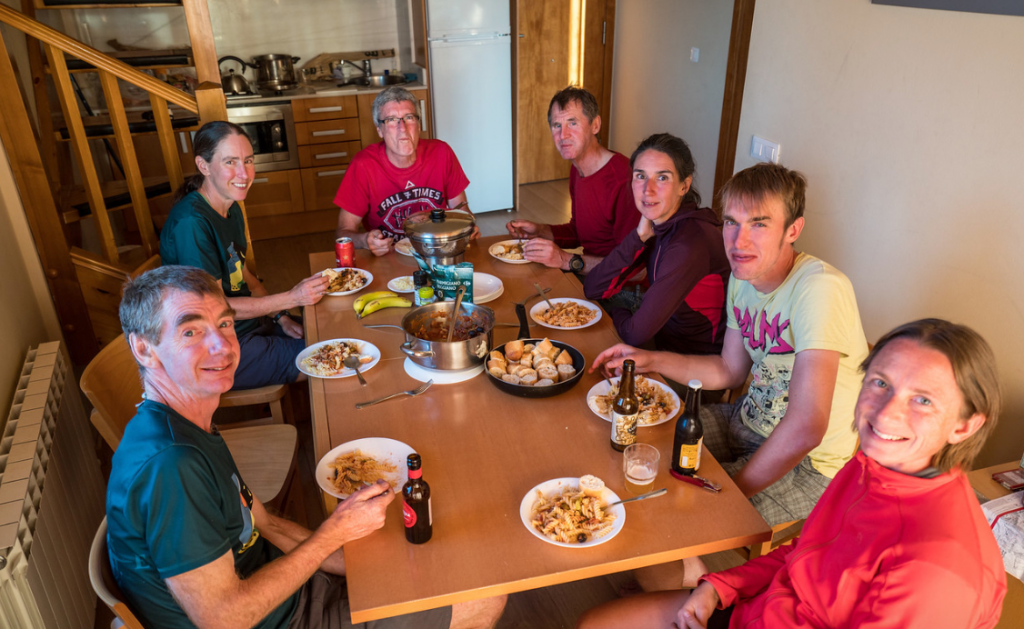 Speaking of which, the next World Rogaining Championships will be in Sierra Nevada, California, on 1st-2nd August 2020. We would love some teams to represent our fair state there. Check out details here!
Still can't get enough about the WRC? Check out Kiwi Tane Cambridge's (one half of the 2nd placed team with a whopping 409 points) blog here!