Thanks very much to Rick Cavicchioli, Tassia Kolesnikow, Mike Hotchkis and the rest of the organising team for putting on yesterday's Autumngaine at Belanglo.
We had been promised that we would be spoilt for choice and we certainly were. There were many different route options and about 70 controls to choose from.
I always think that Belanglo is a very similar area to Newnes Plateau because there are flat plateaus with pine forests in the middle, big drop offs and some pretty wild country at the edges of the plateau.
It rained heavily in the 3-4 days leading up to the event leaving a lot of water on the ground and the creeks all running pretty hard. While I was fully expecting to get my feet wet and my new white socks dirty (what kind of idiot wears new white socks to a rogaine?), I actually managed to get through the event with dry feet, but the socks were a write off. Some of the rocks were quite slippery. My team mates and I all fell over at various times during the event.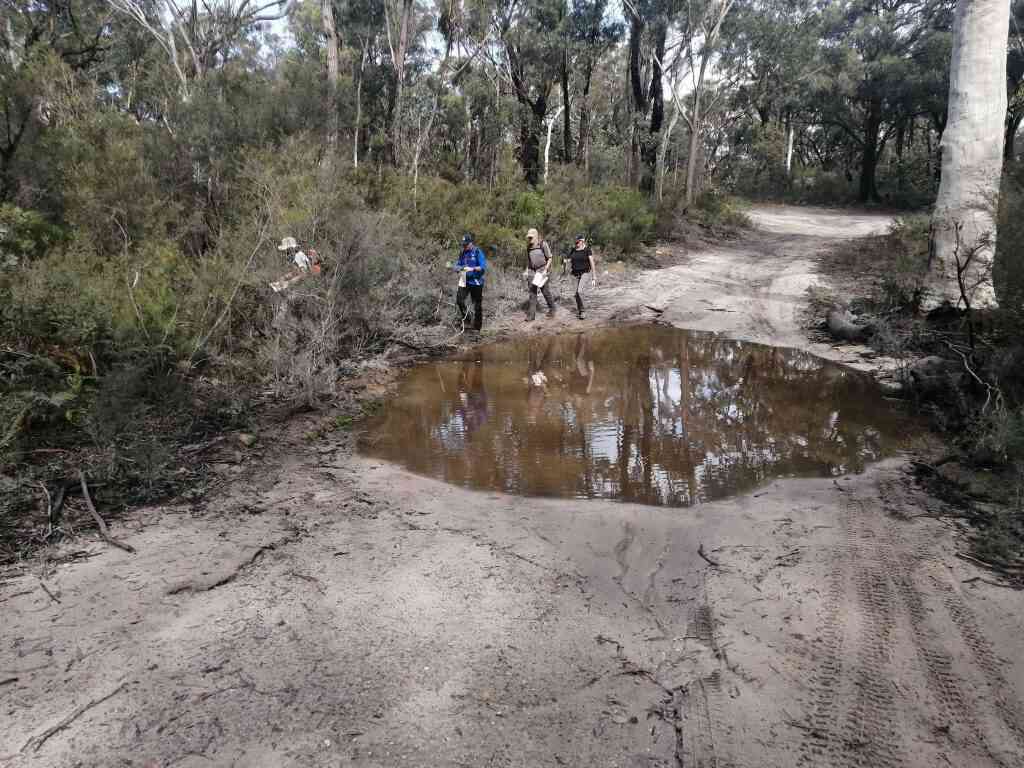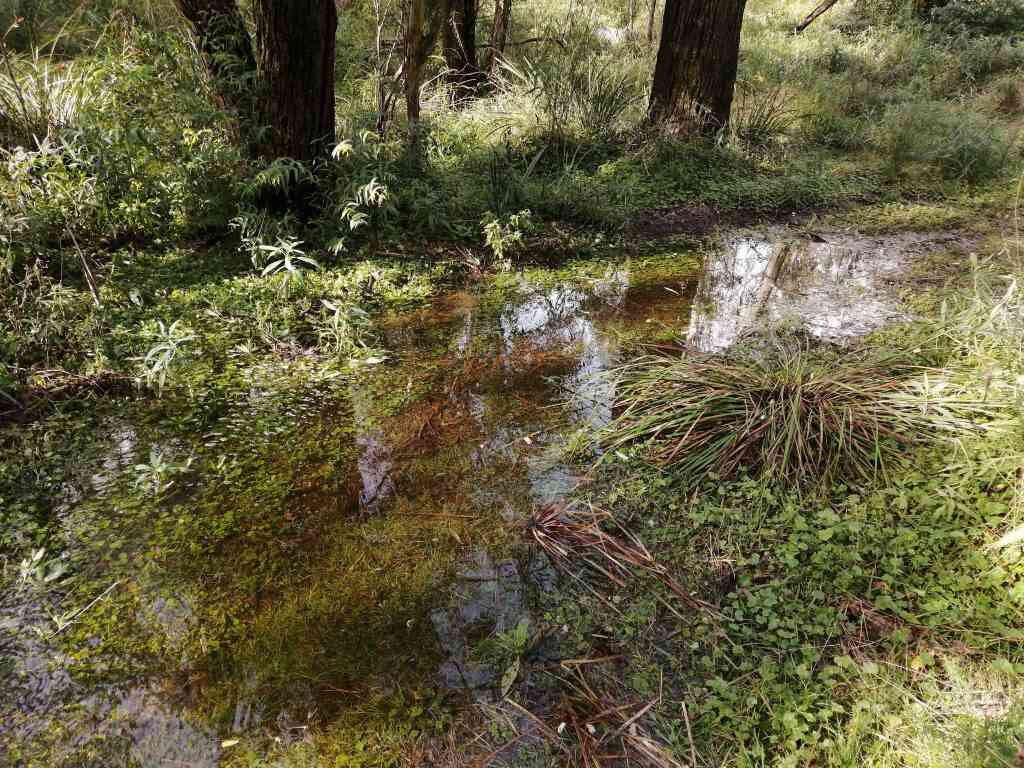 The course Rick and Tassia set was a good one, there were some testing controls and if you weren't thinking you could spend a long time lost. There were some fairly experienced rogainers out there scratching their heads at various times. My team included John Clancy and Julian Ledger and between us we have close to 300 rogaines under our belts but we still had moments of uncertainty. We planned to use the fire trail as a handrail between 82 and 77 but we missed it and lost 10 minutes speculating about where we were. We also over-shot 102 "Overhang Opening" by 100m and had to traverse the steep slopes looking for a rock face that might hold an overhang. At the end of the day we found everything we went for in pretty good time and we were happy with our day's effort.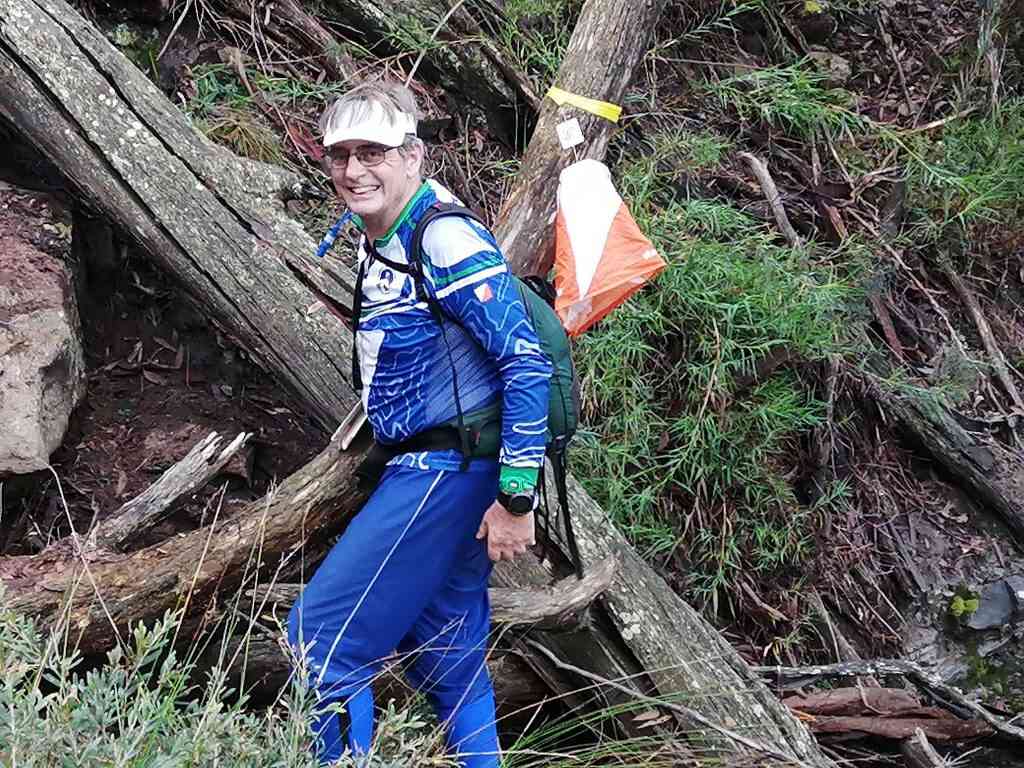 We were doing the 6 hour event and the only control we bagged after dark was 68, which we approached from the fire trail in the east. Our navigation was good, but getting to 68 on the slope with fallen trees, scratchy bush and time running out was not my idea of relaxation. I hope the 12 hour teams seleced their courses carefully. There were quite a few controls we visited that I would not like to try and find on a moonless night.
The team was originally just John Clancy and me, but once Julian realised that he was leading the Ultra Veteran's Series Point Score, he joined us to try and stay on top of the leader board just a little big longer. Julian is very good at route selection and navigation so he was a very welcome addition to our team. Our route yesterday was planned to take in the northern section of the course and this seemed to be the preferred choice for the more experienced 6 hr teams.
One of the things I really like about the Hawkesbury Sandstone country is that when you are confronted by a moderate cliff you can usually sidle the cliff and find a safe way up or down without too much effort or risk, a knowledge and skill we used several times yesterday.
The other thing to note about Rick and Tassia's course was that they had obviously gone to a lot of effort to maximise controls on view spots. Normally, the only view I am impressed with on a rogaine is the view of a control flag or of a rival team walking in the wrong direction, but it was hard not to be impressed by some of the views on offer yesterday.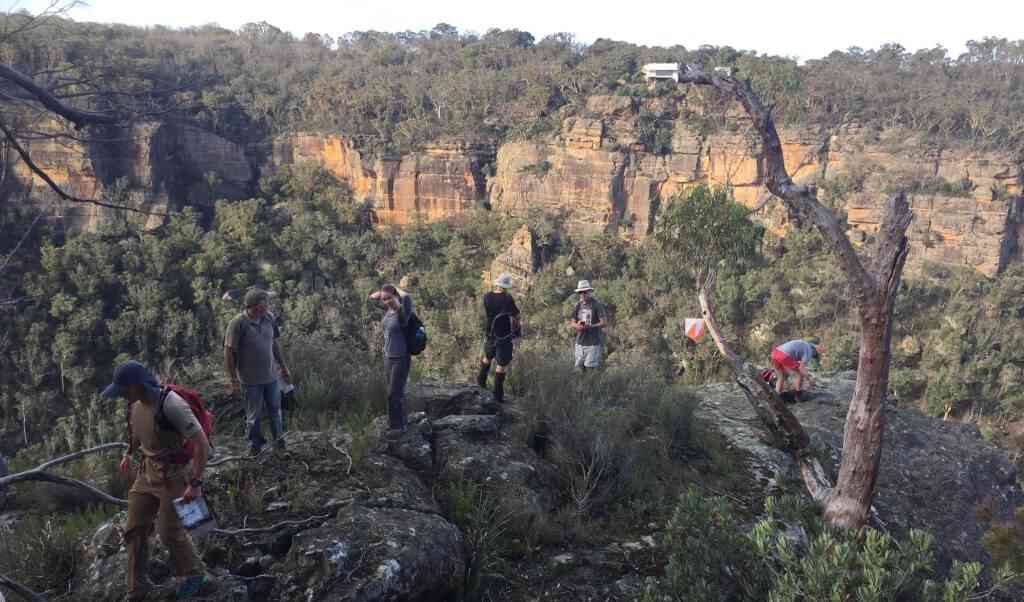 I was talking to Rick after the event and he was lamenting that he had hung control 55 in the wrong spot in the dark and driving rain on the previous evening. The flag was relocated mid event, but I feel sorry for Rick and I also feel sorry for any teams who couldn't find the control. I still regret a mistake I made drawing the map for the 2004 Colo rogaine which caused some good teams a bit of lost time.
Overall, I had a really good time yesterday and I would like to thank all those involved in making it happen.