Posted on 07/08/2017 by Chris Stevenson
I confess I was a bit nervous when I read pre-event information which included the line "Gaiters or other leg coverings (full body cover recommended)". I have done the Lake Macquarie event a few times over my last 23 years of rogaining and I have had my fair share of wrestling with lawyer vine. Therefore I was prepared for a "tough day at the office". So I was pleasantly surprised that my team mate Carl and I did very little scrub fighting during the event. In fact the only tough stuff we encountered was on a western approach to Control 50.
It was team mate Carl's 3rd rogaine (the previous two were not really bush rogaines) and I think he was a bit aghast when I dived off the track into a patch of fairly impenetrable bush on the way to 50, but being an experienced Lake Macquarie rogainer I realised that once we got through the rubbish on the creek bank the creek itself would probably be easier going. To his credit Carl just followed, picking his own way through the lawyer vine.
Carl had lashed out and bought himself a new compass for the event, which he was using to good effect until we left control 83 and he realised he now had the lanyard with no compass attached. The compass came with a plastic clip which connected the compass to the lanyard. Ironically, during the car ride we had discussed the fact that the clip was not very secure, these words turned out to be prophetic as somewhere near Control 83 the plastic clip and compass separated from the lanyard. So if anyone found a new looking compass near control 83 Carl would love to get it back since it had only been used for four controls.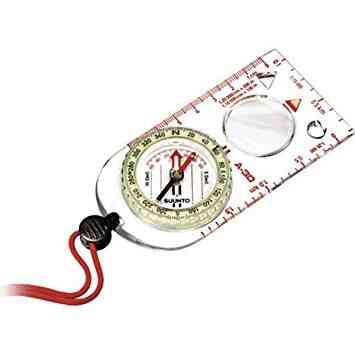 This year's Lake Macquarie's course was an interesting one. The HH was on the east of the course and surrounded by out of bounds areas. Carl and I decided to try a slightly risky strategy of starting the event with a road bash south to Control 102. This was risky because conventional wisdom would have been to do the road bash in the dark on the way back, but I preferred the route choices offered by coming back through the bush. A couple of teams returning along the road were late back. Notably, team 120 of Andrew Wisniewski and Jeremy Crisp did their score a bit of damage by arriving back 20 mins late from Control 102. In fact they would have placed 1st in the Men's Veteran's if they had managed to get back on time.
The other thing to note about the course was the number of unmarked trails. There were heaps of them and at least one of them got me. We were en route from Control 73 to 72 when we came across a fire trail that looked a lot like the one on the map. Carl and I both commented that we thought the fire trail had come too early, but it even had the "Y" head that matched the map. We charged down this fire trail and started looking for the Control along the gully junction, but sure enough we could not find anything. We were just about to give up looking when I spied Andrew and Nicole Haigh (the overall 6 hour winners – great job guys) and they didn't seem interested in looking where we were, which was a big hint. In fact, it might be my paranoia creeping up on me, but I think I saw a look of "what on earth are they doing looking there" on Andrew's face as they flashed by. I have been behind the Haigh's during a couple of rogaines over the years and their navigation seems flawless. Watching them rogaine is like reading good poetry. As you can see from the mistakes, on our GPS track below, our rogaining was more like punk than poetry.
We did find control 72 but wasted 19 minutes of valuable time in the process. We also lost a few minutes at Control 102 by not looking far enough down the gully on the first pass and we looked for Control 40 but missed it – but that was more darkness and time pressure than poor navigation. We ended up two and a bit minutes late back having tried to jog back from control 40. It is never much fun trying to jog the last bit of a rogaine and I am continually impressed by those who jog the whole event.
I was reasonably happy with our results:
14th overall
3rd in Men's Veteran's
24 klms covered
1.1 klms up (and down)
1,040 points
Overall I found this year's (the 25th) Lake Macquarie event really enjoyable and the course was well set. There was good route choice despite the limitation of the out-of-bounds areas and it was a good test of your rogaining ability. Thanks very much to Bert Van Neten and Ian Dempsey for the course and everyone else helping out to make the event a great success.