Navigation Today
Don't get me wrong, I love rogaining, but I am starting to wonder if, like dinosaurs and Morse Code, rogaining might have had its glory days, unless we adapt.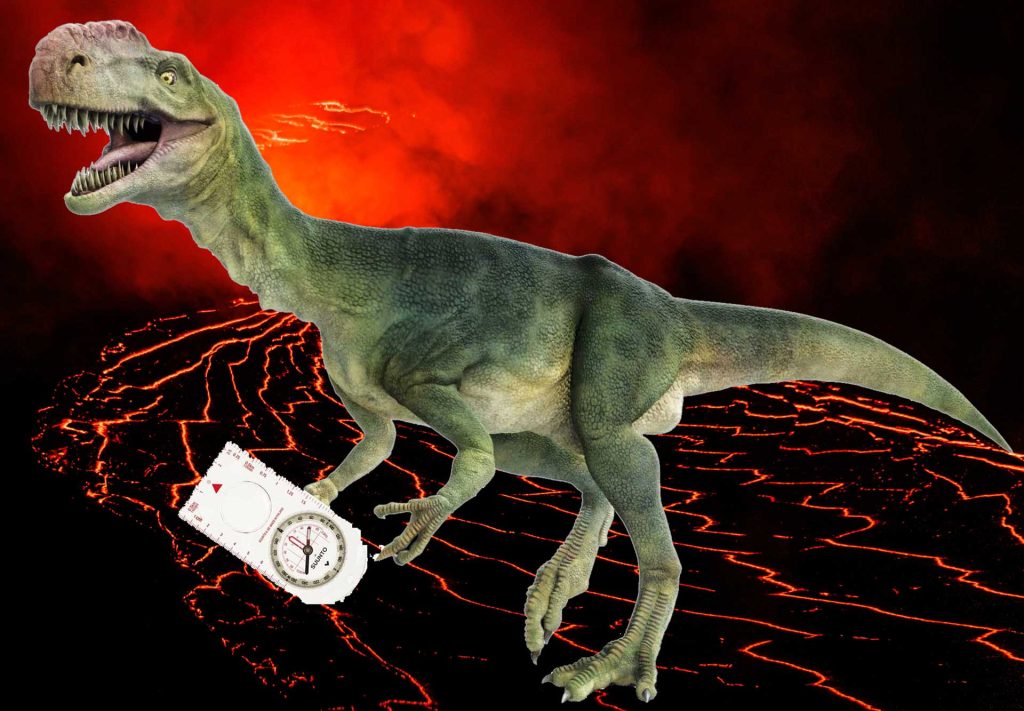 I am a keen bushwalker and I am partial to off track walking, so I used to rely heavily on my map and compass to get me to where I wanted to go, but things are changing. The last couple of walks I have been on, I have found myself relying on my phone and Avenza and its georeferenced digital maps much more than my compass or printed maps.
On a recent bushwalk I lost the track (in my defence, it was pretty faint) and was stuck in some very thick scrub which I had neither the time or the patience to fight. I grabbed my phone out of my pocket and dialled up All Trails and could tell from the GPS that I was about 10m east of the track, so about 2 mins later I was back on the track. I reckon my map and compass work is pretty good but there is no way you could navigate with the same level of accuracy. In fact the only downsides of using a phone for all navigation are:
The risk of losing it. I have now dropped my phone and walked off in the bush four times. Luckily I have been able to find it each time. Having said that, lots of people lose their compass.
You will need a battery backup and these are relatively heavy.
It is hard to route plan on a phone due to the small screen size.
These disadvantages are easily outweighed by the fact that you will always know precisely where you are down to a few metres. In fact I recently completed a five day walk with my compass in my pocket the entire time, but I think I only used it once and only then because I couldn't be bothered opening the compass app on my phone.
Map and Compass
I love the fact that I am skilled in using a map and compass, but the reality is that for everything other than rogaining and orienteering this skill is wasted and probably redundant.
I ask myself why a young person today would bother learning Morse Code or how to navigate using a map and compass. I saved my pocket money in high school to buy myself a Morse Code tapper, which must seem bizarre to anybody under 40 today.
.. ……. .-.. — …- . ……. .-. — –. .- .. -. .. -. –.
I know that both orienteering and rogaining do attract young people, but for how long? The apps that you can use for navigation are still reasonably new and not well known to everyone. I think as the use of these apps are more widely known people will ask themselves why they should bother learning to use a map and compass, the same way they would ask themselves if they should learn Morse Code.
What do the Stats Say?
In the last two years our participation rates have been influenced by COVID but it seems our best attended events were in 2011 and 2015 and I worry that this is a trend. I was stunned by the poor attendance at this year's night rogaine. I could not really explain why so few people attended. Personally, I can think of no better way of spending a Saturday evening than bashing around Darling Mills Creek and the surrounding suburbs, but as it turned out I was catering so I didn't get to join in.

It will be interesting to watch the stats over the next year or two to see what happens.
How to respond?
"Do not go gentle into that good night,
Old age should burn and rave at close of day;
Rage, rage against the dying of the light." Dylan Thomas
This may be blasphemy, but I think we should prepare ourselves for a new category of competition where any, and all, electronic devices are permitted and geo-referenced digital maps are provided to competitors before the start. We would still retain the map and compass class for the purists (dinosaurs, like me). It would be interesting to see what the take up of this new category might be.
At the end of the day there is much more to rogaining than just navigating using a map and compass. I am passionate about rogaining mostly because of the places I see and the competition, both of which would not be diminished if I was using GPS navigation. In any case I would back myself and my team mates to beat most GPS navigators using our traditional tools of nothing more than a map, compass and watch.