G'day Rogainers,
Click here to view this email in your browser.
---
Entries Open – 1st Bush event of 2016!
6hr/12hr Autumngaine - Tarlo River National Park. 21 May 2016.
We are heading back to Tarlo River National Park about 30km north-east of Goulburn for this year's Autumngaine.
Trev has negotiated to get into the wilder, northern section of the Park – so that we can explore where very few people get to go. It's remote! There are sections where you can be 3-4km from the nearest road, something that doesn't happen often, anywhere, in NSW.
This is great walking country ... steep hills (like most NSW Rogaines), pleasant creeks and open forest bordering the 40km-long Tarlo River gorge.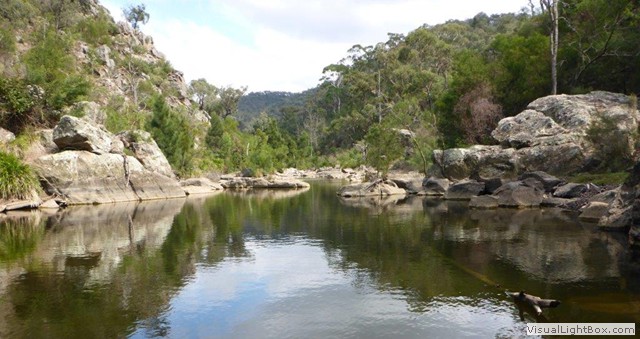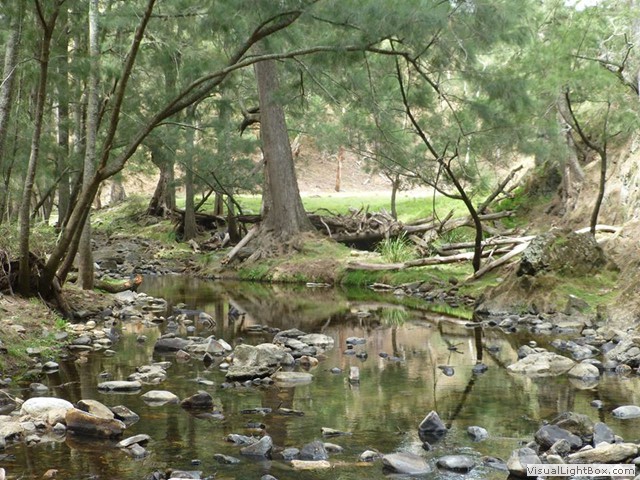 ---
Checkout the results, routes and photos from the recent 3 hour Wolligaine
It all came down to how fast you could run for the top 3 men. Tristan White a young gun in the U23 category took the overall win.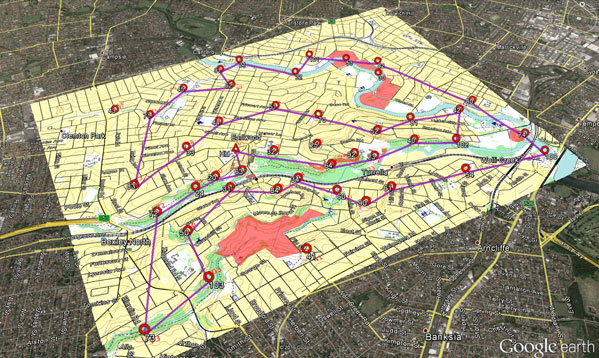 ---
Welcome to the 2016 Committee
The NSWRA AGM was held after the Wolligaine on the 3rd April.
We are excited to announce three new members, Richard Sage, Graham Field and Tristan White to the committee!
Plus we welcome back all 2015 committee members, with the exception of Jacqui Matthews, who we gave a big THANK YOU to for being on the committee for so many years!
From the President
I'm looking forward to another great year of Rogaining! – I'd like to congratulate all the organisers and course-setters who continue to find exciting new areas of NSW for us to explore. Did you know that 3 of our 4 bush events this year have never been used in Rogaines before, making these events a great way to discover great new places. The 4th, Lake Macquarie has been used before, but that was in its first year 25 years ago! - Gill
---
Support your sport - T-Shirts for Sale
Our South Australian Rogaining friends are selling some pretty stylish t-shirts and you can buy one, just click on the image below and follow the instructions.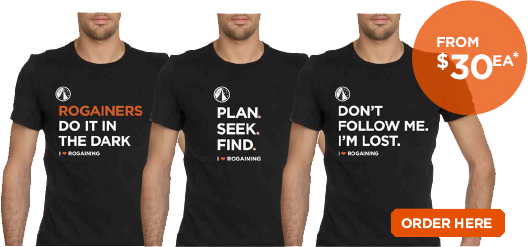 The t-shirts do not reference any State, just rogaining. Sizing information here.
Orders close 22nd April, so be quick.
---
Call for Volunteers
Our sport depends on people contributing time and energy to the organisation of our events. See the volunteers calendar and if you'd like to put your hand up, or know more about roles please get in touch with Dale at or contact the event organiser.
Not ready for a major role, how about helping out as an assistant to the registration team or event organiser.
---
We are still looking for a NSW team for the 2016 Intervarsity University Championships!
The 2016 Intervarsity Rogaining Championship will be held in conjunction with the ACTRA Rogaining Championships on the weekend of 30 April/1 May. The event location is the Shoalhaven River headwaters (2 hours from Canberra).
The Nigel Aylott Memorial Sports Foundation (NAMSF) supports university students to enter the event. Free entry and travel is available to the event!
If you are NSWRA member and a uni student start talking to your uni friends about how much fun Rogaining is! Please send Gill a quick email on why your team should be selected for a subsidy ASAP.
---
Calendar of Events 2016
Our events for 2016 can be found here...
---
This email has been sent to everyone on the "Rogaining News" email list. Your address is on the list because either:
1. You subscribed yourself
2. You entered an NSWRA rogaine
You can unsubscribe yourself here.