Autumn 6/12 hour Rogaine
Gibraltor Rocks
10 May 2014
This year's autumn event will be at Gibraltor Rocks, between Lithgow and Jenolan.
You have a choice of either a 6 hour or a 12 hour event, both starting at midday on 10th May.
The course setters report 'it's a great Rogaining location", predominantly eucalypt woodland with a very attractive open under-story that begs to be walked through. There's a network of tracks crossing the course for those that like to run and there's also plenty of more remote locations for those that don't.
Entries, either on-line using your credt card or by post are now open.
---
Vale Geoff Mercer
Many NSW rogainers have been on events that Geoff Mercer organised or had a hand in as a key person in the ACT Rogaining Association. In addition he also contributed in a major way to the work of the Australian Rogaining Association which amongst other things ensures consistent rules for the sport around the country, organises public liability insurance cover and allocates the running of the annual Australian championships. Geoff died of a heart attack while participating in the recent ACT Rogaining Championships and these words come from the ACT Rogaining website. The thoughts of all NSW rogainers go to Geoff's family and friends:
Vale Geoff Mercer
It is with great sadness that we inform the ACTRA rogaining community of the passing on Saturday (12th April) afternoon of Geoff Mercer.
Geoff was a passionate rogainer through the 1990's and early 2000's. He was a life member of ACTRA and President for many years. He also served the Australian Rogaining Association as Secretary, and was the organizer and course setter of the 2002 Australian Rogaining Championships. Geoff's involvement in ACTRA established many of the ways we do things in our association and was a great source of wise counsel and thoughtful guidance for many people both competing and organizing events.
Over the past decade his growing family and other life priorities meant we didn't see Geoff regularly at rogaines as we had previously but he had recently returned to the sport he loved. On Saturday he was participating in the ACT Rogaining Championships with his life partner and multiple ARC Champion, Alex Tyson, when he suffered a massive heart attack.
Alex and the four other teams that quickly gathered at the spot worked tirelessly for the five hours it took for the emergency services to reach this very remote location but the damage had been done in that first instant.
Geoff was 51 and in addition to Alex, leaves behind their two daughters aged 16 and 18. The thoughts of the entire Australian rogaining community are with them and the rest of Geoff's family.
We will remember Geoff as a passionate rogainer who contributed greatly to our sport as an administrator with the ACT and Australian Rogaining Associations.
May he rest in peace.
Geoff's funeral will be at 12noon on 24th April at the Norwood Park Crematorium.
---
"The Boardwalk Bonanza"
3 hour Minigaine at Boronia Park
Sunday 30th March 2014
Results are now available
---
2014 Australian & Intervarsity Rogaining Championships
The 2014 intervarsity champs 'IV Champs' will be held in conjunction with the 2014 Australian Rogaining Championships (11-12 Oct 2014: http://vra.rogaine.asn.au/arc14/).
The ARC/IV Champs are being hosted by the Victorian Rogaining Association, in the Castlemaine area 1.5 hrs from Melbourne.
There is travel subsidy available for the NSW University Team through the Nigel Aylott Memorial Sporting Foundation (NAMSF).
The same rules for eligibility apply as in previous years: teams must comprise students from the same uni (any number in team but subsidy is the same), preference to be given to full-time undergraduate students.
A reduced student entry fee is also expected to be arranged between the VRA and NAMSF for all other university teams entered.
If you are a university student and keen to enter the Intervarsity Champs grab a team mate(s) and send your application to president@nswrogaining.org by 31 May 2014.
---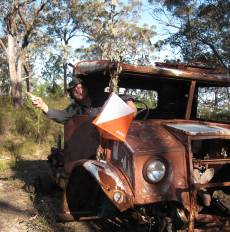 Chris Stevenson
The man made feature
NSW Championships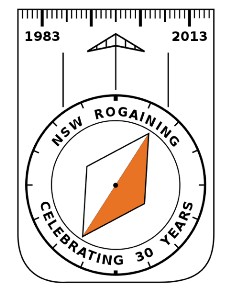 ---
Get information on orienteering in NSW
---
New to Rogaining?
Would you like some information on ...
Equipment needed.
How to prepare.
What happens when you get there.
What happens on the course.
How to navigate.
Hiding away in our Books Section is a rather large PDF file published by the Victorians which answers these questions. It is well worth taking the time to download a copy.
---
BWRS remote first aid
If you are keen to get some first aid skills, with a focus on remote area first aid, then you should check out the courses offered by the Bushwalkers Wilderness Rescue Squad - they run these courses that are, by all accounts, great.
Remember too that if you have been a major volunteer at a NSWRA event then you can claim $100 towards the cost of a first-aid course - like this one - rather than getting a free event entry!