Socialgaine
27th November 2016
Preliminary results (v2) and photos are on the event page here...
This 6 hour event is located at North Wahroonga with a mass start at 9:30 am. The NPWS requirement to stay on the bush trails not only protects the local flora, but also makes the event ideal for novices and families - as well as trail running enthusiasts.

---
"LaneCoverRivergaine3" - Metrogaine 6 hour
Saturday 25 February 2017
In 2015 we started from the source of the Lane Cove River in Pennant Hills and travelled south to De Burghs Bridge at West Pymble. In 2016 we continued the journey down the river from De Burghs Bridge to Stringybark Creek in Lane Cove.
And in 2017 we complete the journey from Stringybark Creek to Fig Tree Bridge and Sydney Harbour.
Read more here...
---
NSW Championship 8 and 24 Hr
15-16 October 2016
Final results on event page here....
New photos on event page (more added 19/10/2016) here....
Yet more new photos on event page (more added 22/11/2016) here....
This year's NSW Rogaining Championships will take place in previously uncharted country (at least as far as rogaining is concerned) not far from Jenolan Caves in the western Blue Mountains, about 3-3.5 hours drive from Sydney and Canberra. There will be a shorter 8hr event running alongside the full 24hr Championship event, with all levels catered for from novices, families and socialites, to mountain masochists and world champions.
---
25th Anniversary of the Lake Macquarie Rogaine
Saturday 20th August 2016
This event was a controversial event within rogaining circles when it was first run in 1992.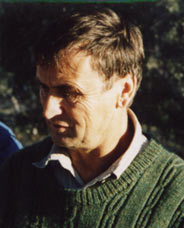 Funding for the event from the Lake Macquarie Council was used as prize money to try to attract elite competitors to our sport. In those early years, the event was dubbed "The Dash for Cash".
Although the event no longer offers prize money, the Lake Macquarie Council kindly continues to financially support the annual event. The longevity of this event is testament to the dedication of one of NSWRA's life members, Bert VanNetten, who has played a major role in the organisation of each and every Lake Macquarie Rogaine. Thanks Bert. Please join us for the 25th Lake Macquarie Rogaine on the Sugarloaf Range west of Newcastle on Saturday August 20th 2016.
---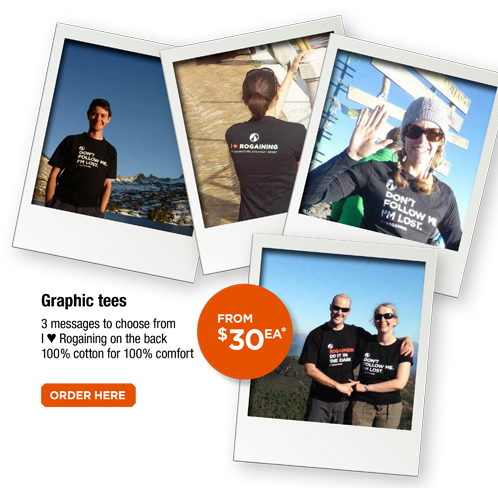 ---
ACT Rogaining
See Event Calendar
The event schedule has been updated with all of this year's ACT events. Please have a look at the combined NSW and ACT schedule and get to as many events as you are able.
In 2015, NSW competitors were under represented on the ACT leader boards. Let 2016 be the year that NSW competitors dominate the ACT leaders boards.
See event calendar for 2016 NSW and ACT events...
---
---
Rogaining in the News
Click here...to read an article about rogaining published 27th May 2016, in the lifestyle section of the Australian Financial Review.

---
---
Tabletop Mountain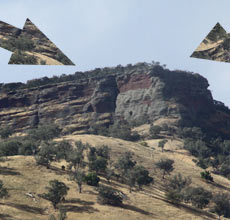 Click image for full size photo
Congratulations to Duane Collins who recognised this one. Duane is from Albury and must have seen tabletop mountain many times, as it very prominent from the Hume Highway driving north from Albury.
You can read a bit more about it here....
---
Emergency+
Rogainers with smart phones are encouraged to install the following app on their smart phones and carry them during events.
This Emergency+ app has been developed for Australia's Triple Zero Awareness Working Group. When activated, the app displays current GPS coordinates. This knowledge could be very useful in a variety of rescue and support situations. No mobile coverage is required to display GPS coordinates.
The app is available in the app stores for Android, Apple and Windows devices.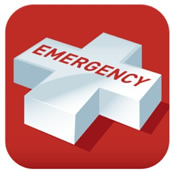 Triple Zero (000) is Australia's primary emergency service number and should be used if urgent emergency assistance is required from either police, fire, or ambulance services.
Australia also has two secondary emergency service numbers that only work with particular technologies:
112 is the GSM international standard emergency number which can only be dialled on a digital mobile phone (Some international model phones cannot dial "000").
106 is the text-based emergency number for people who are deaf, or who have a hearing or speech impairment. This service operates using a textphone (TTY) or a computer with modem access.
---
BWRS remote first aid
If you are keen to get some first aid skills, with a focus on remote area first aid, then you should check out the courses offered by the Bushwalkers Wilderness Rescue Squad - they run these courses that are, by all accounts, great.
Remember too that if you have been a major volunteer at a NSWRA event then you can claim $100 towards the cost of a first-aid course - like this one - rather than getting a free event entry!