2018 Series Point Score
See 2018 Series Point Score (after 5 events) here...
If you see any problems with the results or have queries then please contact [email protected]
---
NSW State Rogaining Championship 24 & 8 hr
Abercrombie River National Park
Sat & Sun 22nd/23rd September 2018
See interim 24 & 8hr results here...
See results in Routegadet and add your own GPX track here...
Final Instructions here...
See course setter photos here...
Welcome to the 2018 NSW Rogaining Championships – The Abercrombie Silent Retreat, named from the prominent rivers and creek - to be held in Abercrombie River National Park on 22nd/23rd September 2018.
There will be 2 event options – 8 hours and 24 hours. Both will start at 12:00 noon on Saturday the 22nd, and will finish at 8:00pm on the 22nd, or 12:00 noon on the Sunday 23rd.
The hash house is on the western side of the park and has good 2WD access. It is in amongst the trees, which will give good protection from any potential September winds. The hash house location will provide a very different look at the park for those people who did the High'nDry here in 2010. The course is navigationally quite challenging and some traverses are physically demanding. The setters also report that there has been a fire and some burning off in the park since the last event, so there is very little dense scrub. Though they assure me they've done their best to find what's there and route you through it (just joking … really!).
So far we've seen kangaroos, wombats, echidnas, sheep, foxes, cats, cattle, emus, eagles, a couple of deer and LOTS of goats. Watching a startled emu run uphill and dodging trees at speed was awesome.
---
27th Lake Macquarie 12 & 6 Hour, plus 30km Trail Run
Watagan Mountains (near Newcastle)
Saturday 18th August 2018
The Lake Macquarie 12 and 6 hour events will be held in the Olney State Forest. There are a couple of lookouts with great views and lots of Lyrebirds, a few wombats and some wallabies on the course. There will be a good selection of controls available for the novices through to the elite competitors.
This year not only do we feature the 6 hour and 12 hour event but we have incorporated a 30km trail run loop. Trail run flags are marked on the map with a coloured Triangle and are numbered with sequential values from 10 to 20.
People interested in doing the 30 trail run still have to form and run as a team (for safety) and the objective will be to finish as soon as possible, having punched 10 controls on the way.
Final instructions and team list here...
---
NSW Rogaining Strategic Plan
It's a plan for you.
The NSW Rogaining Committee has been thinking about the strategic direction of our sport and have collaborated to produce a draft strategic plan.
You can read the draft strategic plan here...
We would love you to give us feedback on this draft strategic plan. You can do this in one of two ways:
Publicly - Contribute a blog post here... (or contribute to an existing one.
Privately - Send President Trev an email

[email protected]

.
---

Orienteering NSW

Click here to be taken to the Orienteering NSW Homepage. Orienteering is a great way to hone your rogaining skills.
---
Point Lookout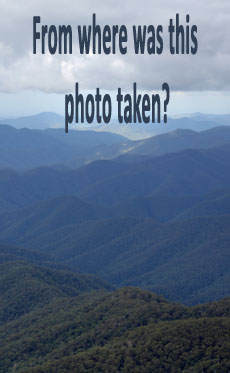 Click image for full size view
Point Lookout
I thought somebody would get this, especially after the hint, but no one did. It is Point Lookout. You can read more about Point Lookout here...
---
Emergency+
Rogainers with smart phones are encouraged to install the following app on their smart phones and carry them during events.
This Emergency+ app has been developed for Australia's Triple Zero Awareness Working Group. When activated, the app displays current GPS coordinates. This knowledge could be very useful in a variety of rescue and support situations. No mobile coverage is required to display GPS coordinates.
The app is available in the app stores for Android, Apple and Windows devices.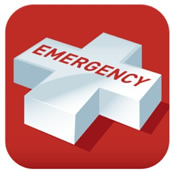 Triple Zero (000) is Australia's primary emergency service number and should be used if urgent emergency assistance is required from either police, fire, or ambulance services.
Australia also has two secondary emergency service numbers that only work with particular technologies:
112 is the GSM international standard emergency number which can only be dialled on a digital mobile phone (Some international model phones cannot dial "000").
106 is the text-based emergency number for people who are deaf, or who have a hearing or speech impairment. This service operates using a textphone (TTY) or a computer with modem access.
---
BSAR remote first aid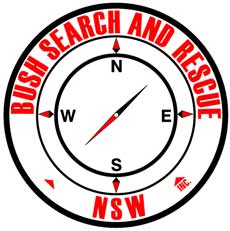 If you are keen to get some first aid skills, with a focus on remote area first aid, then you should check out the courses offered by the Bush Search and Rescue NSW - they run these courses that are, by all accounts, great.
Remember too that if you have been a major volunteer at a NSWRA event then you can claim $100 towards the cost of a first-aid course - like this one - rather than getting a free event entry!