23rd Annual Lake Macquarie Rogaine
6 & 12 hour
Saturday 2nd August 2014
Entries for this event are now closed.
The hash house for this years event will be at The Old Mill Picnic Area in the Watagan Mountains 2 hours north of Sydney. Please note the change in location of the Hash House from The Pines Picnic Area. The area to be used will mostly be in the Olney State Forest with beautiful rainforest, pristine creeks, friendly fauna and an extensive track network. The tracks give competitors the option of avoiding the somewhat difficult navigation through dense vegetation.
The Team List and Information Package are now available.
---
51st Paddy Pallin 6 hour rogaine
Sunday 15 June 2014
This rogaine was held at Belanglo State Forest in the Southern Highlands of NSW.
Results and Coordinators report are now available.
The "Forum" is open for your comments about this event.
---
Autumn 6/12 hour Rogaine
Gibraltar Rocks
10 May 2014
Results are now available.
The results were last corrected on 18/5/2014.
The "Forum" is open for your comments.
---
2014 Australian & Intervarsity Rogaining Championships
The 2014 intervarsity champs 'IV Champs' will be held in conjunction with the 2014 Australian Rogaining Championships (11-12 Oct 2014: http://vra.rogaine.asn.au/arc14/).
The ARC/IV Champs are being hosted by the Victorian Rogaining Association, in the Castlemaine area 1.5 hrs from Melbourne.
There is travel subsidy available for the NSW University Team through the Nigel Aylott Memorial Sporting Foundation (NAMSF).
The same rules for eligibility apply as in previous years: teams must comprise students from the same uni (any number in team but subsidy is the same), preference to be given to full-time undergraduate students.
A reduced student entry fee is also expected to be arranged between the VRA and NAMSF for all other university teams entered.
If you are a university student and keen to enter the Intervarsity Champs grab a team mate(s) and send your application to president@nswrogaining.org by 31 May 2014.
---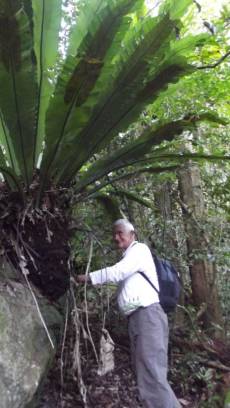 Course setting for Lake Macquarie rogaine.
---
Get information on orienteering in NSW
---
New to Rogaining?
Would you like some information on ...
Equipment needed.
How to prepare.
What happens when you get there.
What happens on the course.
How to navigate.
Hiding away in our Books Section is a rather large PDF file published by the Victorians which answers these questions. It is well worth taking the time to download a copy.
---
BWRS remote first aid
If you are keen to get some first aid skills, with a focus on remote area first aid, then you should check out the courses offered by the Bushwalkers Wilderness Rescue Squad - they run these courses that are, by all accounts, great.
Remember too that if you have been a major volunteer at a NSWRA event then you can claim $100 towards the cost of a first-aid course - like this one - rather than getting a free event entry!