"LaneCoverRivergaine3" - Metrogaine 6 hour
Saturday 25 February 2017
Entries are now open. Go to event page here... and follow the link
In 2015 we started from the source of the Lane Cove River in Pennant Hills and travelled south to De Burghs Bridge at West Pymble. In 2016 we continued the journey down the river from De Burghs Bridge to Stringybark Creek in Lane Cove.
And in 2017 we complete the journey from Stringybark Creek to Fig Tree Bridge and Sydney Harbour.
Read more here...
---
Old Rogainers Required
If you are an old rogainer and a bit of a hoader, then we need you.
The Webmaster (me) is trying to scan all the old, paper newsletters and get the on the website but we are missing quite a few.
The following Newsletters are missing:
2-13
16-28
30
32-33
35
37-39
41-42
45-47
51-54
56-59
62
68
71-72
80
126
If you can help then please scan the missing newsletter to pdf (approx 2mb) and send to the Webmaster. If you are too lazy or too technically challenged to scan, then please let me know and I will arrange to get them from you at a rogaine.
The old newsletters we do have can be found here...
These old newsletters contain a lot of interesting articles and old results. Number 48, for example, records how badly the Webmaster did in his first rogaine and also has a photo of a much younger Trevor Gollan, who organised that year's Aust Champs.
Our list has reduced by 1, thanks to Trevor Gollan who found issue 29.
---
ACT Rogaining
See Event Calendar
The event schedule has been updated with all of ACT events in 2017. Please have a look at the combined NSW and ACT schedule and get to as many events as you are able.
See event calendar for 2017 NSW and ACT events...
---
---
Rogaining in the News
Click here...to read an article about rogaining published 27th May 2016, in the lifestyle section of the Australian Financial Review.

---
---
Orienteering NSW

Click here to be taken to the Orienteering NSW Homepage. Orienteering is a great way to hone your rogaining skills.
---
Mt Yengo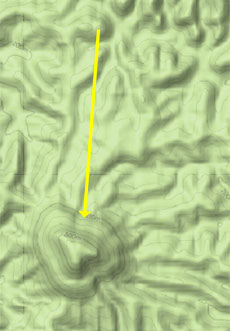 Click image for full size view
Congratulations to our President, Gill Fowler, who recognised his bit of topography as being Mt Yengo, which was the site of the 2015 BWRS NavShield event.
You can read about Mt Yengo here... and learn more about the BWRS and Navshield here...
---
Emergency+
Rogainers with smart phones are encouraged to install the following app on their smart phones and carry them during events.
This Emergency+ app has been developed for Australia's Triple Zero Awareness Working Group. When activated, the app displays current GPS coordinates. This knowledge could be very useful in a variety of rescue and support situations. No mobile coverage is required to display GPS coordinates.
The app is available in the app stores for Android, Apple and Windows devices.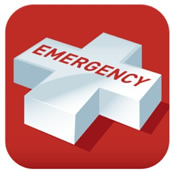 Triple Zero (000) is Australia's primary emergency service number and should be used if urgent emergency assistance is required from either police, fire, or ambulance services.
Australia also has two secondary emergency service numbers that only work with particular technologies:
112 is the GSM international standard emergency number which can only be dialled on a digital mobile phone (Some international model phones cannot dial "000").
106 is the text-based emergency number for people who are deaf, or who have a hearing or speech impairment. This service operates using a textphone (TTY) or a computer with modem access.
---
BWRS remote first aid
If you are keen to get some first aid skills, with a focus on remote area first aid, then you should check out the courses offered by the Bushwalkers Wilderness Rescue Squad - they run these courses that are, by all accounts, great.
Remember too that if you have been a major volunteer at a NSWRA event then you can claim $100 towards the cost of a first-aid course - like this one - rather than getting a free event entry!