"Karst Irony" - Autumngaine 6 / 12 hour
20-21 May 2017
Preliminary 6 and 12 hour results here...
Lots of photos and lost and found on event page here...
This year the Autumngaine 12/6-hour is in the Southern Highlands at Bungonia Caves, featuring spectacular scenery and easy walking on the tops, big valleys and limestone for the adventurous, and open forest throughout.
---
Paddy Pallin 6 hour
Sunday 18 June 2017
Entries are now open here...
We are excited to announce that this year's Paddy Pallin Rogaine will be held at "Arthursleigh", a farm that is owned by The University of Sydney. "Arthursleigh" is located at Big Hill, 29 km North of Marulan in the Southern Highlands. The commercial property is predominantly sheep grazing.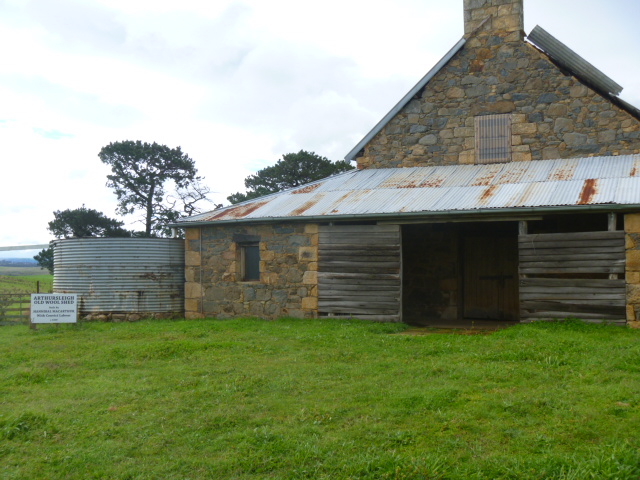 ---
2017 Australian Rogaining Championships
6-7 May 2017
The Australian Rogaining Championship has been run and won. NSW came second behind a well represented ACT.
See the ARC 2017 website for the results.
Also see our Facebook page and blog for commentary from the event.
---
"Wanda the Shire" - Minigaine 3 hour
Photos now added to event page
Final results (no change from v3), are on the event page here...
---
NSWRA 2017 AGM - 9 April
The 2017 AGM was held on Sunday 9 April, following the Minigaine at Gunnamatta Park.
Gill Fowler, our President for the last 5 years, has decided to step down from her role as President to become Vice President. The role of President went, uncontested, to Trevor Gollan.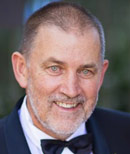 Many of you will know Trevor, who has been involved in our sport for 30 years. Trevor has been on the Committee for some time as the Event Manager and has been doing an outstanding job in that role. Trevor's skills, knowledge, and experience (as well as his laconic humour) will serve our organisation well in the role of President.
I would like to acknowledge Gill's great work as President. Not only is Gill an amazing athlete, but Gill was a capable and tireless leader of our Association and we look forward to her continued contribution in the role of Vice President.
Ciara Smart has also joined the Committee in the role of a General Member. Ciara is a fine rogainer and I am sure will bring some fresh new ideas to the Committee. I don't want to make our new President feel his age, but it is interesting to note that he was already on the Committee the year Ciara was born.
For those of your who could not attend our action packed and thrilling AGM, you can read the minutes here...
Treasurer's Report here...
President's Report here...
---
ACT Rogaining
See Event Calendar
The event schedule has been updated with all of ACT events in 2017. Please have a look at the combined NSW and ACT schedule and get to as many events as you are able.
See event calendar for 2017 NSW and ACT events...
---

---
---
Orienteering NSW

Click here to be taken to the Orienteering NSW Homepage. Orienteering is a great way to hone your rogaining skills.
---
Martin's Lookout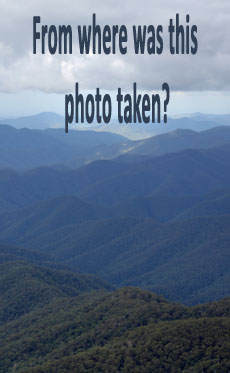 Click image for full size view
Congratulatuons to Andy Macqueen who recognised Martin's Lookout as being the spot from which this photo was taken.
Clue: Just out of frame on the left of the photo is a cross.
If you are interested in know more about the cross you can read about it here...
---
Emergency+
Rogainers with smart phones are encouraged to install the following app on their smart phones and carry them during events.
This Emergency+ app has been developed for Australia's Triple Zero Awareness Working Group. When activated, the app displays current GPS coordinates. This knowledge could be very useful in a variety of rescue and support situations. No mobile coverage is required to display GPS coordinates.
The app is available in the app stores for Android, Apple and Windows devices.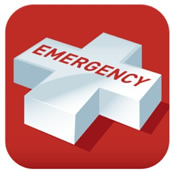 Triple Zero (000) is Australia's primary emergency service number and should be used if urgent emergency assistance is required from either police, fire, or ambulance services.
Australia also has two secondary emergency service numbers that only work with particular technologies:
112 is the GSM international standard emergency number which can only be dialled on a digital mobile phone (Some international model phones cannot dial "000").
106 is the text-based emergency number for people who are deaf, or who have a hearing or speech impairment. This service operates using a textphone (TTY) or a computer with modem access.
---
BWRS remote first aid
If you are keen to get some first aid skills, with a focus on remote area first aid, then you should check out the courses offered by the Bushwalkers Wilderness Rescue Squad - they run these courses that are, by all accounts, great.
Remember too that if you have been a major volunteer at a NSWRA event then you can claim $100 towards the cost of a first-aid course - like this one - rather than getting a free event entry!