eNewsletter 84 - 16th October 2015
G'day Rogainers,
Click here to view this email in your browser.
---
Next Event – Wan-gi-gaine Socialgaine 6hr: Sunday 22 November 2015
Entries open now, here....
Set on the shores of beautiful Lake Macquarie. The area has a lot of bush trails and some scenic cycle paths. The map has pram friendly route choices, but you may prefer to bring a backpack or carrier so that you have more access to some of the nicest waterfront spots (and points).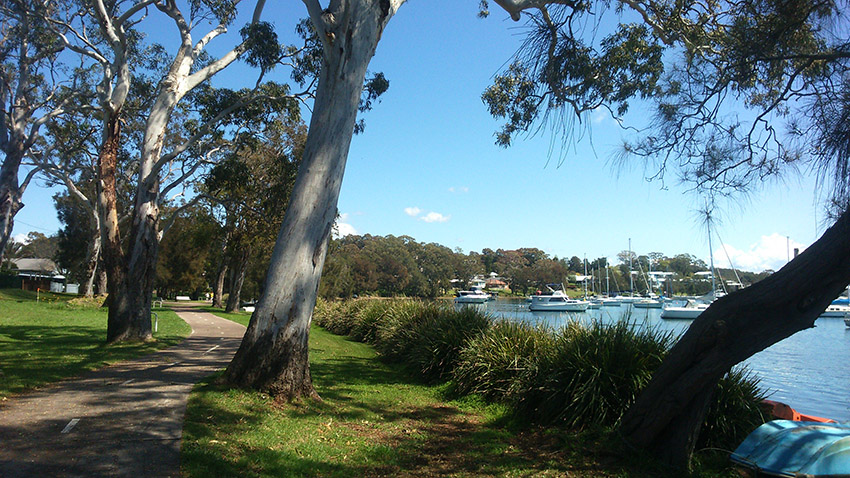 ---
ACTRA - Entries open for the Spring Rogaine
Entries are now open for the ACTRA Spring 6/12 Hour Rogaine on 31 October 2015. Set in the beautiful Bondo State Forest, approximately 2 - 2.5 hours drive west of Canberra. The course borders on Kosciuszko National Park with native forest and is mostly vegetated throughout. There are some firetrails and brumby footpads.
Click here to read about the event and enter.
---
Want to enter the World Champs in 2016?
Well, you may well be able to.
The event will be held at the Ross River Resort in the East MacDonnell Ranges, Northern Territory, Australia on 23 and 24 July 2016. Richard Robinson has put together an information sheet for Australian and NZ rogainers who are keen to enter this event.
Click here to go to the event website. Entries open on 23 October!
You can watch a Youtube video about the event by clicking here
---
2015 Australasian Rogaining Championships "A Cross-Country Caper"
Held last weekend in Capertee National Park
Click here for results and routes
For those who weren't there, I'm sorry.
For those who were, wasn't that the most fantastic event ever?
It had it all - a beautiful open valley for the hashhouse, challenging course, regent honeyeaters, plenty of bush-covered hills, an excellent map, lovely open spurs / gullies / creeks, huge wombat burrows, delicious food, just a few trails, hopping roos, spectacular sandstone pagodas, all night cafe, a bit of scratchy stuff, some decent sized cliffs - what more could you want?
Congratulations to all the winners, who came from far and wide for this great event.
We are keen to collect some photos from the event, so if you have some you can email them to the webmaster webmaster@nswrogaining.org and he will add them to the web site.
Thanks to all involved, especially Gill Fowler, Jess Baker, Michael Watts, Sonia Kupina, Alan Mansfield, Anita Bickle, Russell Rigby, Enfield Scouts, John and Robin Cameron, Rob Vincent, Ian Dempsey, David Stone, Matt Palmer, Pam and Bob Montgomery, Bushwalkers Wilderness Rescue Squad.
See our Facebook group here for photos and comments.
[photo: Ian Almond]
---
Message from our Equipment Officer: (Mark Vonhuben)
I would like to thank Alan Mansfield, Mike Hotchkis and John Havranek for towing the association's equipment trailers to and from the Oz Champs. The sport of rogaining only exists because of its volunteers.

[and thanks to Mark too, for organising all that stuff!]
---
This email has been sent to everyone on the "Rogaining News" email list. Your address is on the list because either:
You subscribed yourself
You entered an NSWRA rogaine
You can unsubscribe yourself here. When you enter another NSWRA rogaine you will have the option of declining any future emails.