For the last 57 years the Paddy Pallin organisation has combined with NSW Rogaining to put on a Rogaine. The Paddy Pallin rogaine is a special feature on the rogaining calendar since it is our most popular event and for the winners there are some good trophies to be won. For most of us who are unlikely to ever win a Paddy Pallin rogaine there are usually spot prizes given, courtesy of Paddy Pallin.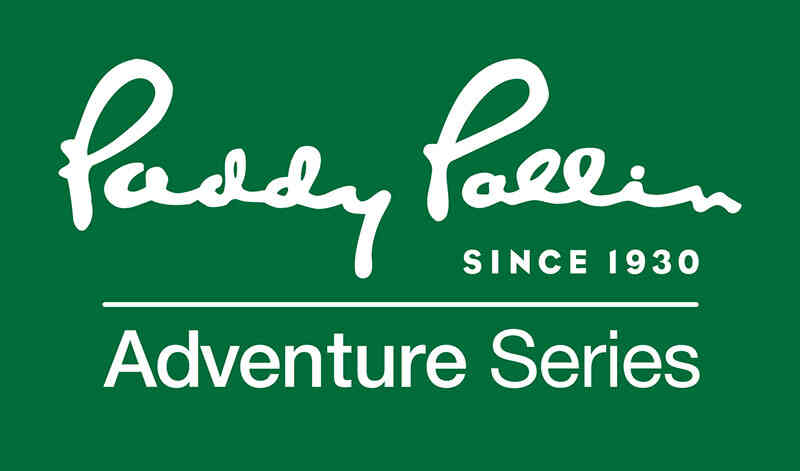 This year's rogaining calendar was disrupted due to the impact of Covid 19 and it wasn't until the 26th of September that groups of up to 500 people could participate in outdoor sporting events. The Paddy Pallin rogaine would be a different event to normal years because there was to be a staggered start (and finish), no food and no presentations. All participants would find out their score from the web site after the event and trophies would be presented to the winning teams by post in between events.
This year's Paddy Pallin rogaine was also unusual because it was being held over a metropolitan course with the Hash House based at Club Willoughby and the event was being held in late November rather than its usual June – July time slot. The event location on the lower North Shore meant that this was going to be a fast event with little technical navigation but a lot of beautiful views, beautiful houses and beautiful people to be seen out on the course.
What hadn't changed for this year's event was that many good athletes signed up for the event and in the end the total number attending (plus volunteers) came close to the 500 Covid 19 imposed limit. Heat is always a risk in endurance events held late in the year, especially in a metropolitan course where there's little bush canopy to give respite from the sun. Fortunately the weather gods smiled on us and the forecast maximum for the day was a perfect 23C.
Having a staggered start for the event gave it a different vibe. We are used to the seeing up to 600 people disappear in all directions at a mass start with the good teams running off at high speed to get ahead of other competitors. This year you could start at any time during your allotted hour and teams drifted off when they were ready. The good teams looked just as focused as they normally do, but it was interesting to see them take off at a gentle jogging pace which they presumably increased once they got out side of the Club precinct.
Normally at the end of the event there is a mass finish and the pressure is then turned onto the administrators, to try and get accurate results published and presentations started within 30 mins of the event finish. In this event there was no mass finish and no presentations and greatly reduced stress for the administrators who were under no pressure to produce the results quickly.
Category
Winners
Score
Overall, Men's and Men's Veterans
Glenn Horrocks and Richard Mountstephens
Course Cleared
2790 in 5:05:31 (45kms)
Mixed and Mixed Veteran's
Robert Hayen, Fiona Castle and Brian Brannigan
Course Cleared
2790 in 6:00:00 (See below)
Under 23
Xanda Kolesnikow and Ivan Koudashev
2640
Women's
Nicole Mealing, Rochelle Tregear
2370
Men's Super Veteran's
Michael Hotchkis, Andrew Duerden
2210 (35kms)
Women's Veterans
Madonna Cavanagh and Kathryn Vaughan
2100
Family
John Havranek and Jack Havranek
2080
Novice
Taras Mencinsky and Mike Evans
2070
Mixed Super Veteran's
Dale Thompson and Mark White
1960
Mixed Ultra Veteran's
Kerry Emslie and Ross Emslie
1800
Men's Ultra Veteran's
Julian Ledger and John Anderson
1780
Women's Super Veteran's
Melissa Grant and Penny Field
1250
Women's Ultra Veteran's
Debbie Hotchkis and Sue Jackson
740
There was little surprise that the overall winners were Glenn Horrocks and Richard Mountstephens. Glenn and Richard are well known in both the rogaining and orienteering communities as outstanding athletes and the metropolitan course allowed them to use their fast endurance running to their advantage. Both Glenn and Richard also do well on a bush course and they have both had good form in the Paddy Pallin event over the last decade:
| | | |
| --- | --- | --- |
| Year | Glenn Horrocks | Richard Mountstephens |
| 2020 | 1st Overall with Richard Mountstephens | 1st Overall with Glenn Horrocks |
| 2019 | 4th Overall with Jonathan Worswick | DNS |
| 2018 | 1st Overall with Jonathan Worswick | DNS |
| 2017 | 2rd Overall with Keelan Birch | 1st Overall with Ondrej Pavlu |
| 2016 | 3rd Overall with Keelan Birch | 1st Overall with Greg Barbour |
| 2015 | DNS | DNS |
| 2014 | 2nd Overall with Andrew Brown | 1st Overall with Andrew Hill |
| 2013 | 2nd Overall with Patrick Gunnarsson | 1st Overall with Andrew Hill |
| 2012 | 1st Overall with Richard Mountstephens | 1st Overall with Glenn Horrocks |
| 2011 | 2nd Overall with Lisa Grant | DNS |
| 2010 | 1st Overall with Andrew Black and Joel Mackay | 2nd Overall with Andrew Hill, Ben Rattray and Steven Todkill |
| 2009 | 1st with Michael Burton | DNS |
While Glenn's performances are consistently outstanding, it should be noted that his 2020 partner, Richard Mountstephens, has won the last 6 Paddy Pallin events he has entered. So together they make an unbeatable team.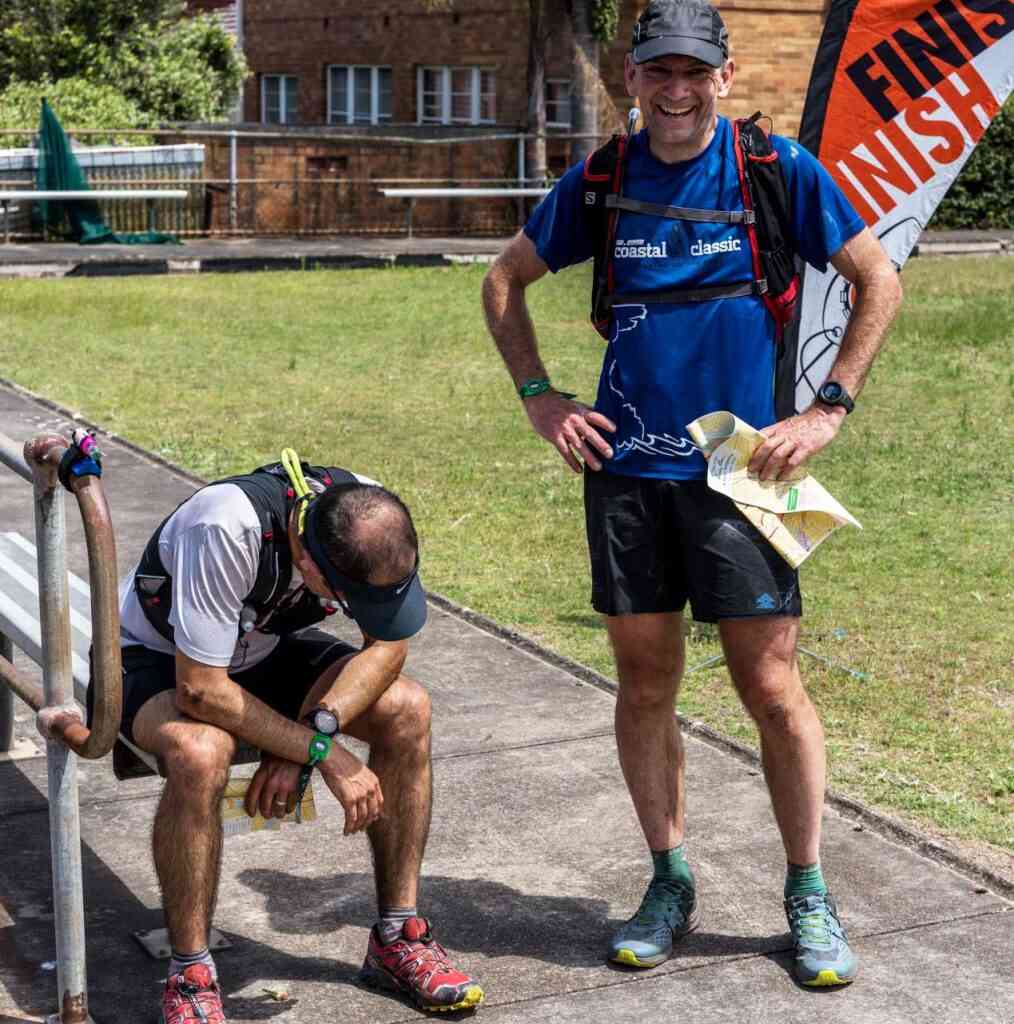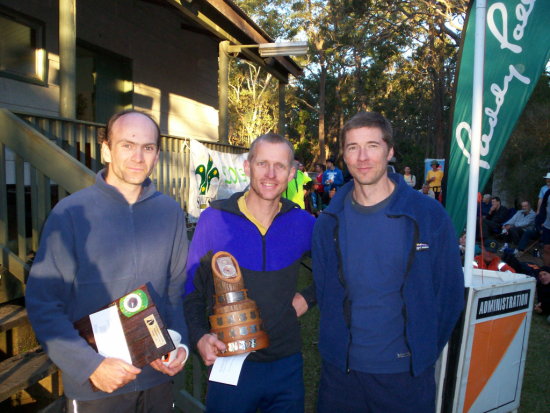 There was a small controversy over the Mixed and Mixed Veteran's winners. The team of Robert Hayen, Fiona Castle and Brian Brannigan had actually stopped during the event to help an injured member of another team and were compensated for time lost, giving them a course clearing score. It is a rule in rogaining that team must abandon their course assist teams in distress (Rule 32). This is essential in a sport where competitors are often many kilometres from the Hash House and also often in very remote bush. In this case Robert, Fiona and Brian were assisting Daniel Tiyches from team 43 who fell and sustained a nasty compound fracture of his little finger. A member of the public gave Daniel a lift to Royal North Shore Hospital, where he spent the night waiting for an operation to put his finger back together. Daniel is a bus driver so it might be a while before he is back at work. Daniel takes with him best wishes from the Rogaining Community for a speedy recovery.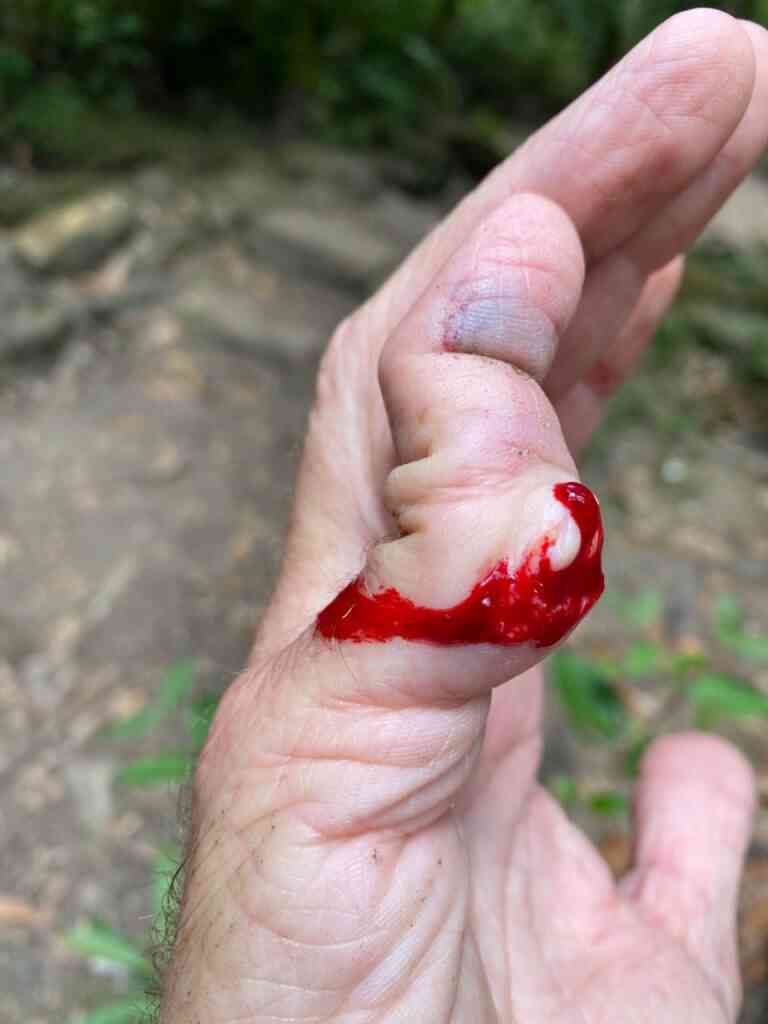 It was good to have the Hash House at Club Willoughby. While no food was served at the event competitors could finish the event and then stay on as a Club patron to get some food and drink. Given how hard the clubs have been hit by Covid 19 it was nice to see competitors spending some money at the Club after the event.
The other interesting thing that happened during the event was that the Bomb Squad was called to one of our controls. Control 55 was attached to a park bench in Beauchamp Park north of the Chatswood shopping precinct. A slightly overzealous member of the public reported the rogaining control as a suspicious object and the Bomb Squad was called. This happened despite the fact that all of our controls are accompanied by an orienteering flag and a sticker explaining what it is. I am not sure how long it took the bomb squad to recognise that the object was an orienteering control not a bomb, but I suspect that it was not long. Fortunately all this happened after the last competitors had passed by and we were able to "spring" Control 55 from Chatswood Police Station the next day with only its security wire cut. With time served already and time off for good behaviour, we can expect to see Control 55 at our next event in February.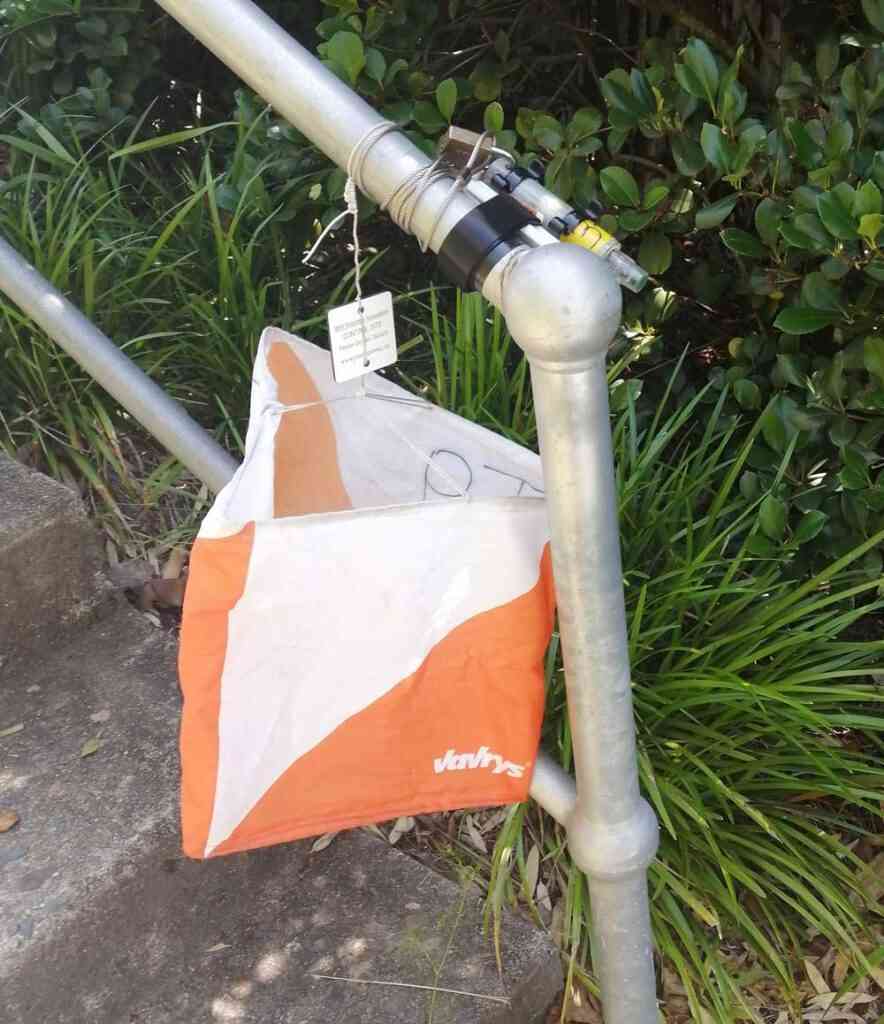 Vivien de Remy de Courcelles did an excellent job with the course which took in some of the fabulous views that the area provided. Vivien had predicted that the top teams may clear the course. I suspect he may have been a bit surprised that this was achieved in a little over 5 hours.
Thanks also to the rest of the team for putting this event on:
| | |
| --- | --- |
| Organiser, web site and trailer towing | Chris Stevenson |
| Course Setter | Vivien de Remy de Courcelles |
| Flag Hanging | Chris Stevenson, Vivien de Remy de Courcelles, Steve Ryan and Martin Cousins |
| On the Day helpers | Trevor Gollan, Steve Ryan, John Clancy, John Bowles and Chris Stevenson |
| Photography and Map Making | Andrew Smith and Toni Bachvarova |
| First Aid | Steven Young |
| Admin | Anita Bickle and Vivien de Remy de Courcelles |
| Flag Collecting | John and Kath Anderson, Chris Stevenson, Vivien de Remy de Courcelles, Steve Ryan, Martin Cousins and John Clancy. |
Overall the 57th Paddy Pallin 6hr rogaine was very warmly received by all competitors who appreciated the course with combination and street and park with stunning views over Middle Harbour and Sydney from many points on the course. It was really nice for NSW Rogaining to once again team up with Paddy Pallin to hold this important event in the rogaining calendar when so many other events have had to be cancelled due to Covid 19.