The 58th Paddy Pallin Rogaine was a lot of fun and it wasn't just me who enjoyed it, everyone seemed to have a pretty good time. It was probably the most fun I have had since Trevor Gollan's 2017 Karst Irony Autumngaine in Bungonia. So what makes an event fun and shouldn't all events be fun?
What made the event fun was several factors. Firstly the weather was great, I won't say perfect because it was bloody cold. If it's too cold you can always put something on. If it's too hot, well you can hardly rogaine naked. I find my performance is often limited by heat stress and there was no way that I, or I suspect anyone else, was getting heat stress during the event, given the 11 degree maximum.
What else made the event fun was that there were lots of controls to get. Having many controls to choose from separates the field and also means that you collect controls fairly quickly. My team picked up 26 controls in 6 hours and scored 1400 points. So on average we were picking up a control every 14 minutes. This is in contrast to some events where you would be lucky to pick up a control every 30 minutes and a good score in 6 hours might be 600.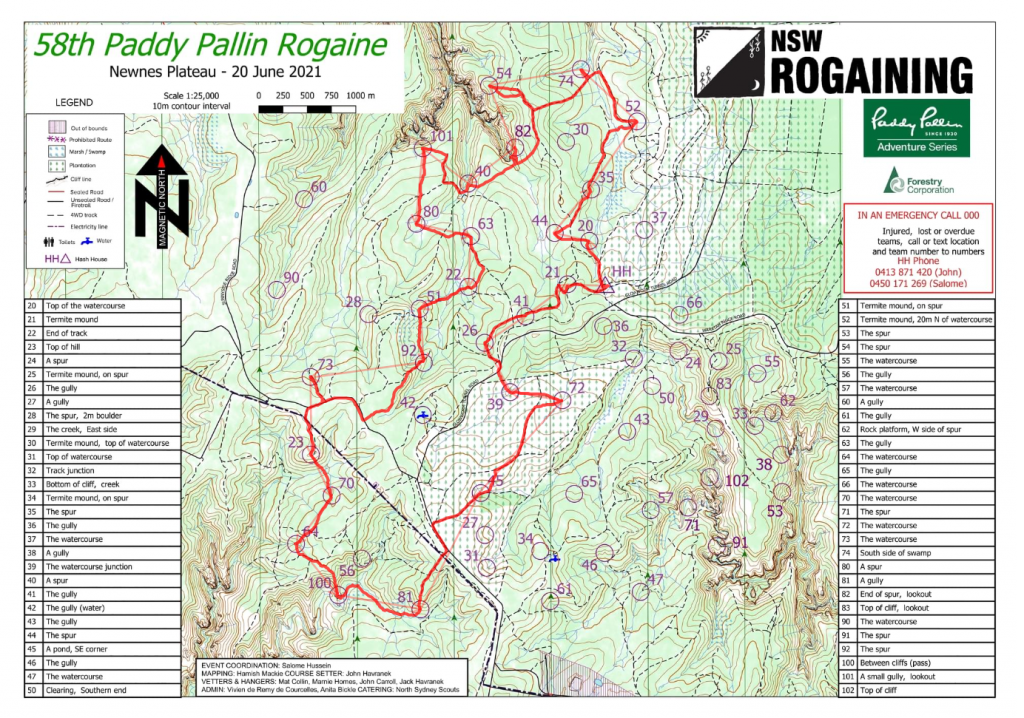 The terrain also made the event fun. Overall the course didn't have any heroic climbs and through reasonable route selection you could keep your quads from pain for the entire event. The views from various parts of the course were magnificent. My team didn't go to the beautiful pagoda country in the south east. We had been there before, on other events, and our perception of country was that it was steep and difficult to navigate, having said that, the map was spectacularly detailed, so there should have been no mystery about navigating through the pagoda country.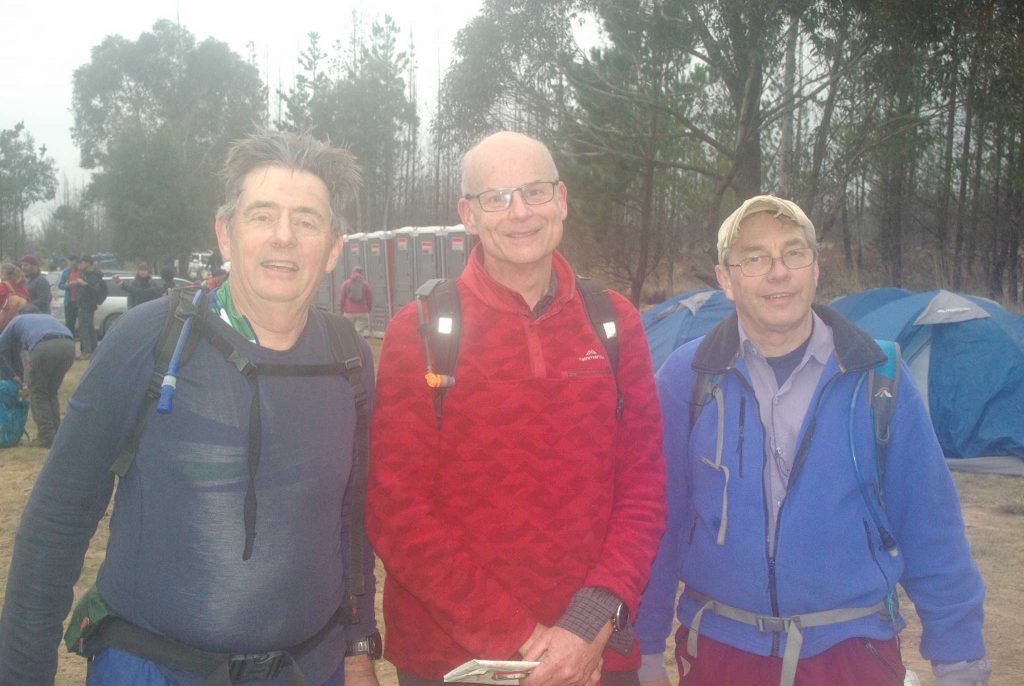 What else made the event fun was that controls were relatively easily found and I was not expecting this. This was probably my 5th rogaine of Newnes Plateau and certainly the easiest. All the plantation timber had been harvested so there were almost no controls deep in featureless pine forests and the recent fires had removed all the undergrowth making traversing the country easier. This also meant that you could see a bright orange flag from a good distance away. I reckon that if we had the same event with the same flag locations before the bush fires, scores would have been only 2/3rds of what they were.
One thing that could have made the event less fun was camping on a cold Newnes Plateau before and after the event, which is exactly what team mate Julian Ledger did. The event was at least two hours drive away from Sydney. Driving for two hours before an event has to take the edge of your performance and so it is better to camp the night before the event. Julian had also volunteered to pick up flags on the Monday after the event so he had two nights of camping on a cold and damp Newnes Plateau. My philosophy is if there is a hotel in under an hour's drive then take it, camping is overrated. All of my gear is light weight bushwalking gear so I would not have enjoyed a long cold night on the Plateau. Fortunately for me and other team mate John Clancy, my sister-in-law lives at Lidsdale, 30mins from the Hash House so we spent a very comfortable night before the event chatting with friends and relatives in a warm house with a cooked meal thrown in.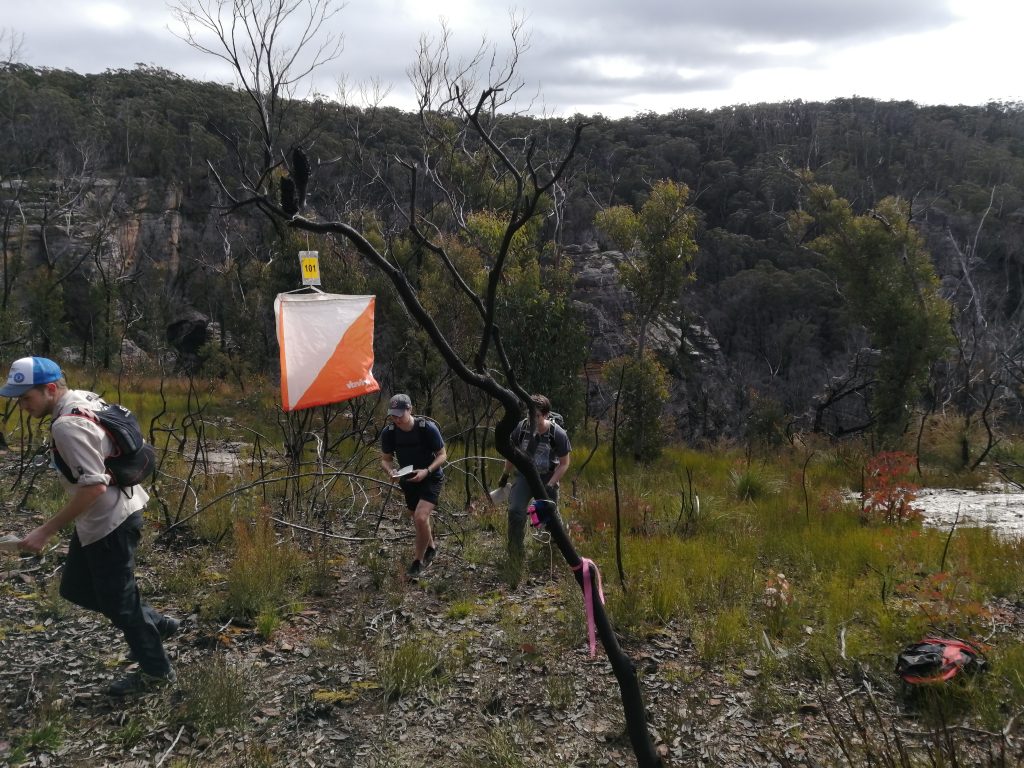 That brings me back to the question, Shouldn't all events be fun? The answer for me is no. I want to also experience events were I am physically and mentally drained at the end of the event having fought my way through difficult terrain and up the odd steep mountainside. I think many rogainers have a slightly masochistic part of their DNA (otherwise they wouldn't be rogainers) and my masochistic part didn't get a full work out. I did manage to fall over about three times during the event, so I was not without bruises but I do also enjoy events where I come back bloody and can't walk normally the next day. I also enjoy kicking myself over big navigational errors made in tough terrain. Having analysed our route for the Paddy's we reckon we made only, two, 5 minute mistakes so no major recriminations or mental scarring was had.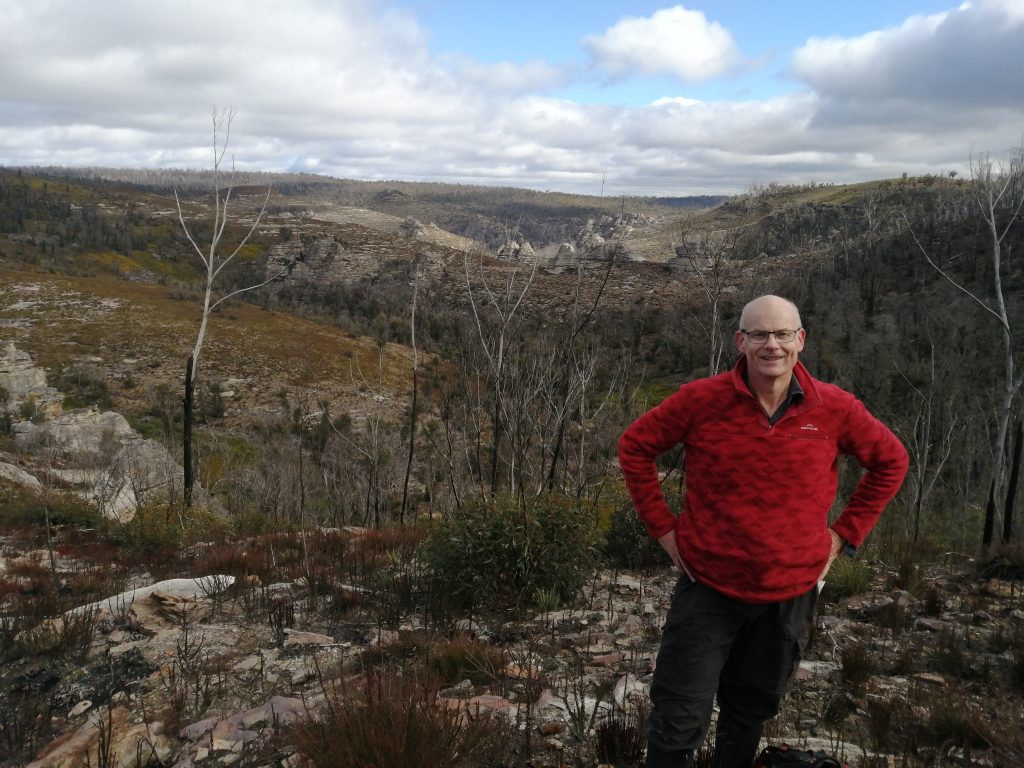 The other source of enjoyment was the food. There was good hot food on offer before and after the event. I make sure I eat every two hours during an event but I rarely eat anything immediately afterwards. Others are not the same and there were lots of smiles as people tucked into pumpkin soup, cheese toasties and the other fare on offer. Well done to Stuart Warren and the entire Scouts catering team.
Overall the event was a great success and credit must be given to the following key players:
Sam Hussein for organising a great day out;
John Havranek for a really well thought out and balanced course (as well as his part in the organisation);
Emma Jessop, from Paddy Pallin for supporting the event, supplying the prizes and helping out;
Stuart Warren from Scouts for some well appreciated hot food;
Hamish Mackie for a beautifully detailed map;
Bob Kenderes for taking photos and all the Hash House helpers.